Wavlink AC3200 Dual Band 2.4G, 5G Wireless WiFi Repeater
Review of WAVLINK AC3200 Dual-Band Wi-Fi Router 2022, Smart Gigabit Wireless Router with Display, 8 x 5dBi Omni-Directional Antennas, 4 Gigabit Ports,MU-MIMO, Parent Control, USB 3.0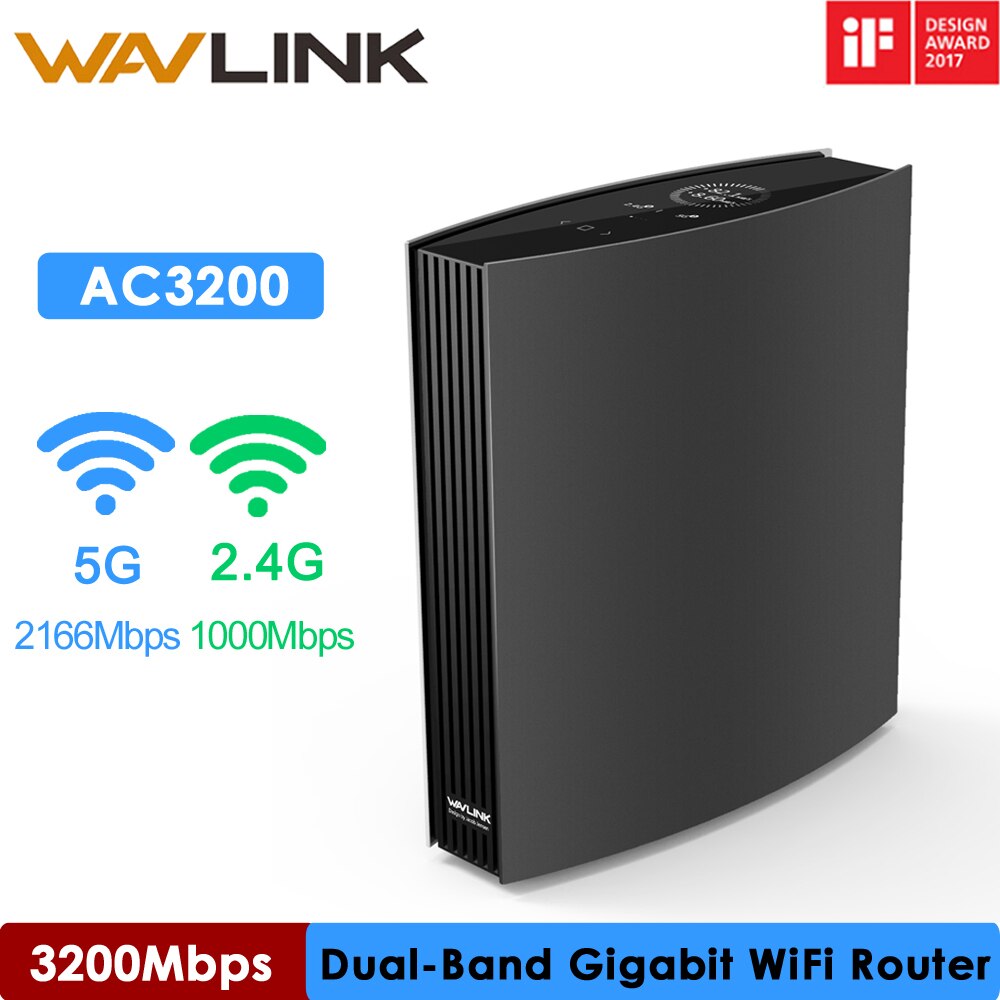 Wavlink AC3200 Smart Wireless Dual-Band 2.4GHz 1000Mbps and 5GHz 2167Mbps Router with Display

Full Name: WAVLINK AC3200 Dual-Band Wi-Fi Router, Smart Gigabit Wireless Router with Display, 8 x 5dBi Omni-Directional Antennas, 4 Gigabit Ports, MU-MIMO, Parent Control, USB 3.0 iF Design Award Winner Wifi Repeater, Wifi Extender
Introduction:
Wavlink Ac3200 which is also known as WN538A8 is the newest smart dual band wireless WIFI repeater that can also work as a wireless WIFI range extender. This router is equipped with the latest technology and it upgrades your network to the next generation of Wi-Fi. Its an artistic and professional designed router. With 2.4G (1000Mbps) and 5G (2167Mbps) two separate bands, this router is perfect for enjoying 4K HD Streaming, online gaming and intensive multitasking.
It has 8 X 5dBi Omni Directional Antennas so it provides even better performance in large areas. It is also equipped with a very useful feature that is parent control and website blocking. So now you should not be worried about your kid's online activities and safety. You can easily block inappropriate content for any connected device. Wavlink AC3200 has many more features which are given below.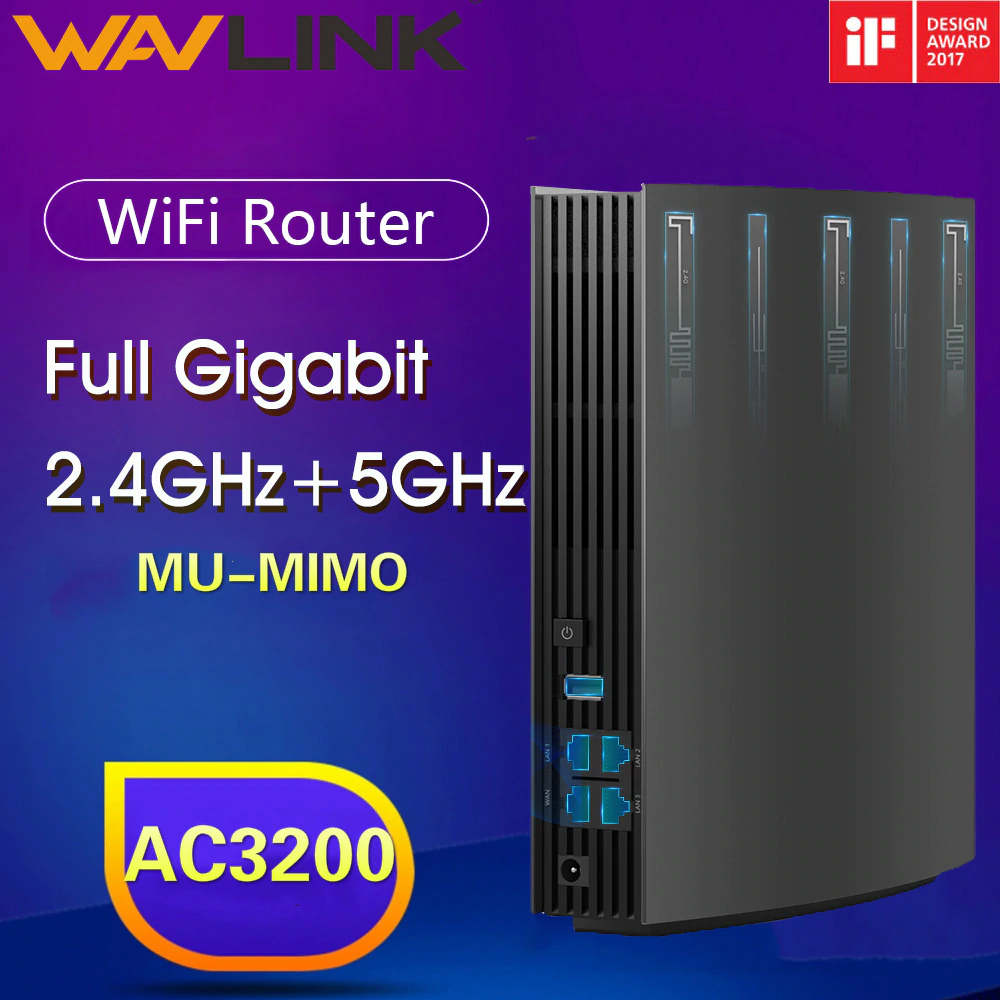 Specifications of Quantum DAX-WAVE 2 MU-MIMO AC3200 Dual Band Wi-Fi Router 2022
1) iF Design Award Winner
Jacob Jensen was a prominent Danish Industrial designer, his Nordic minimalism style design with Bang & Olufsen had influenced Danish Modern Movement extensively. Quantum DAX is one outstanding paradigm of his minimalism masterpiece with powerful performance and design of understated elegance and luxury.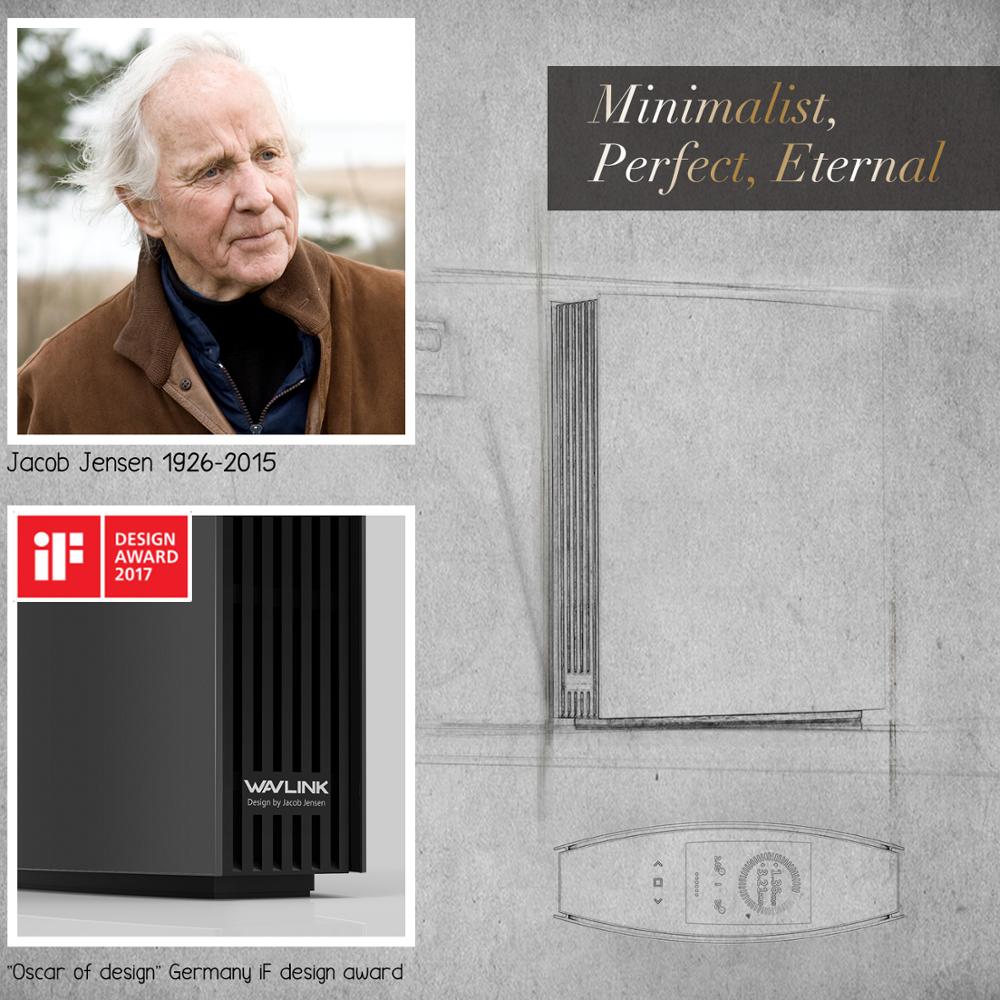 2) Ultimate Wi-Fi Performance – Boosts Wi-Fi Speeds
Wavlink AC3200 is a dual band Wi-Fi router where 2.4 GHz provides 1000 Mbps and 5Ghz provides 2167 Mbps speed. DAX delivers a superior high speed of upto 3200Mbps that is more than enough for performing intensive multitasking, Playing online games and streaming HD videos.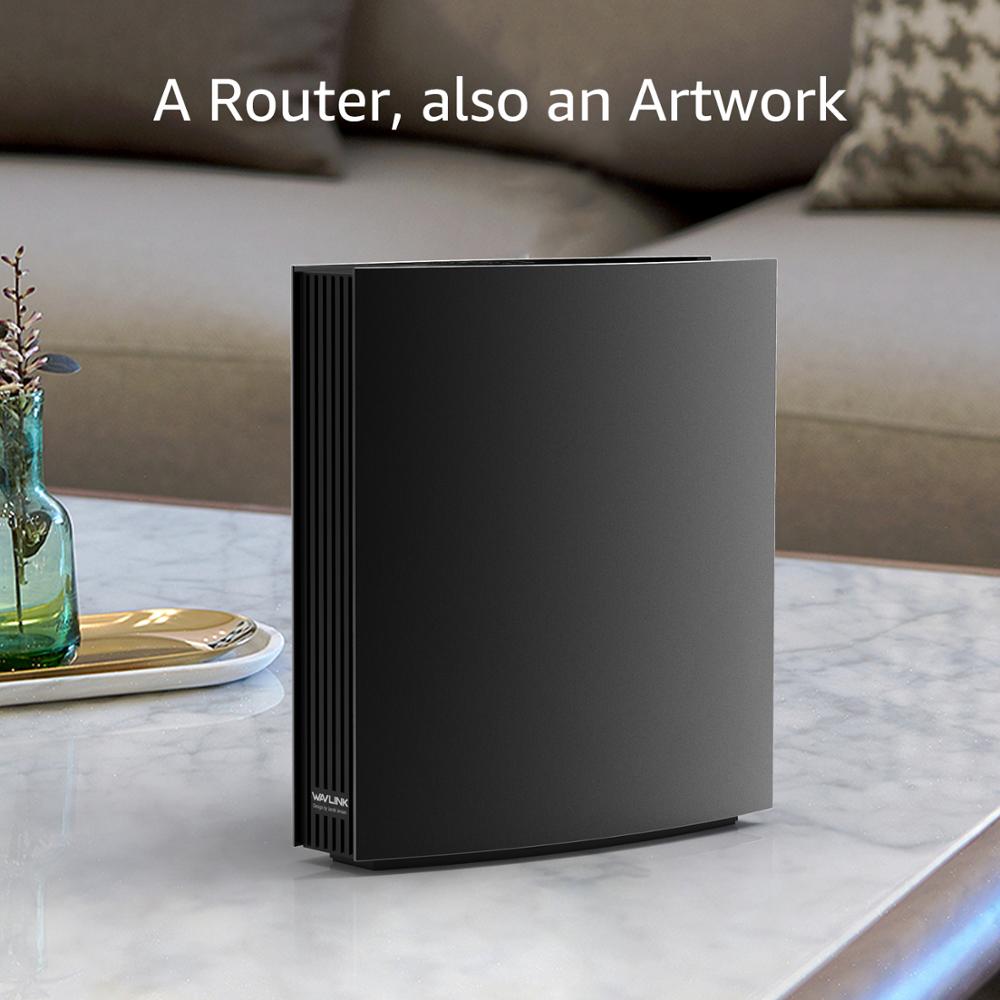 3) Eight High-Performance Antennas-Full Coverage
It has 8, 5dBi Omni-Directional powerful antennas. Those powerful antennas boost Wi-Fi signals and spread them throughout your home or office thus eliminates dead zones.
4) Revolutionary MU-MIMO Technology
It is equipped with MU MIMO technology. MU MIMO is known as Multi User Multi Input Multiple Output. It provides strong signals to multiple devices and allows them to connect with the router simultaneously without slowing down the network. It can handle more than 60 devices simultaneously and beamforming technology spread Wi-Fi signals directly to a client rather than broadcasting in all directions. So, both revolutionary technologies i.e. MU-MIMO and Beamforming work together to avoid multiple devices battling for Wi-Fi bandwidth.
5) Provides Unparalleled Performance
Dax is not just a basic router. It is designed with 23 different function units including remote control, parent control, security etc. All the functions helps you experience a more faster and secure online environment.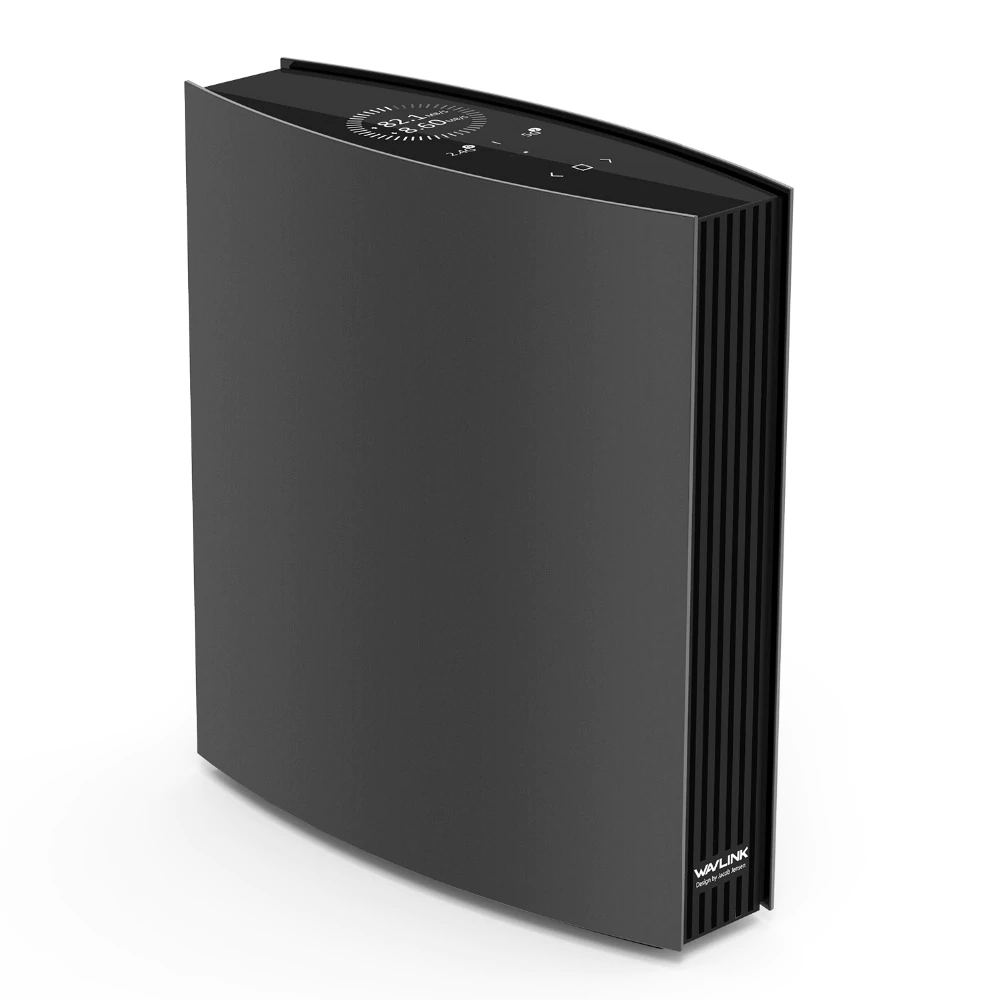 6) Protection with Parent Control – A Safe Online Experience for Children
The router provides you freedom of website blocking feature. You can easily block inappropriate websites for any connected device. This way you can block all the online stuff that is not good for kids. With remote access feature, you can even master then when you are away from home.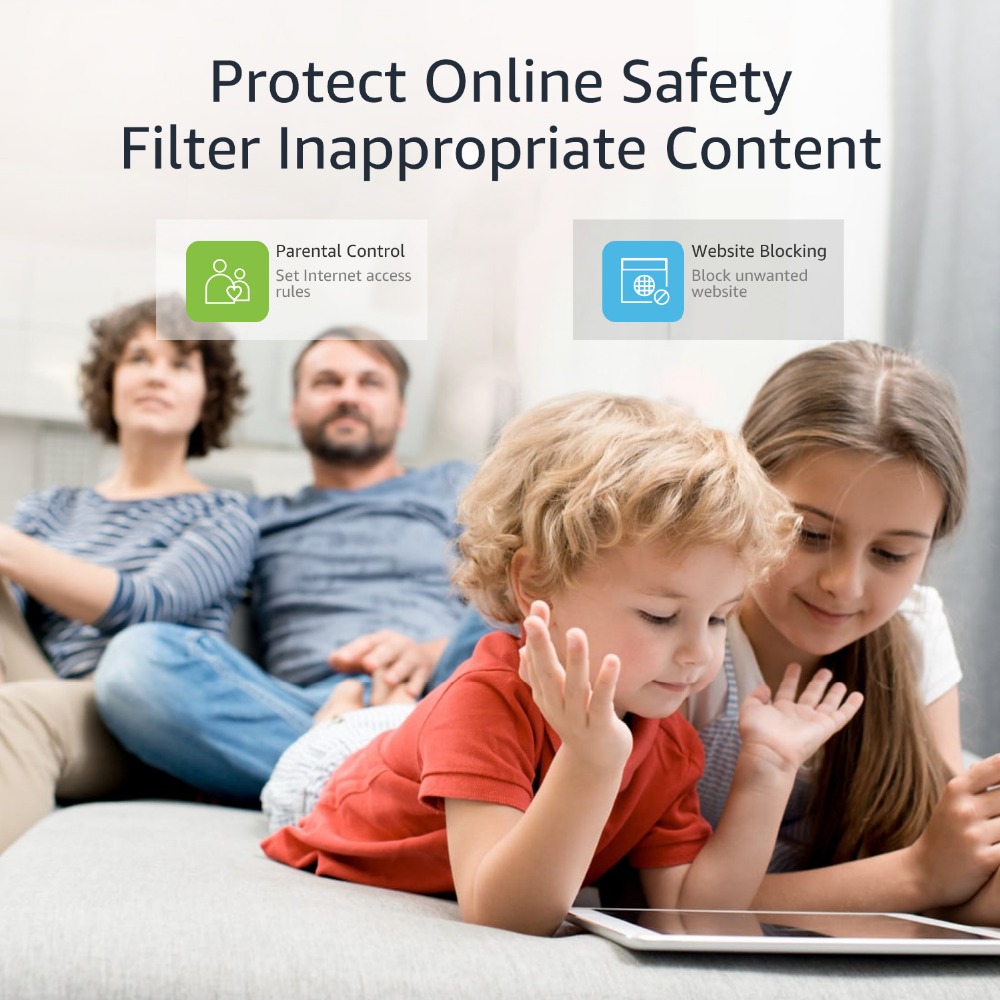 7) 1.4GHz Dual-Core CPU Main Processor
Wavlink 538A8 utilizes builtin Broadcom 1.4 GHz dual core main processor that supports the designation for both residential and enterprise use. To become a strong brain for handling bandwidth distribution intelligently, it cooperates with 3 more co processors.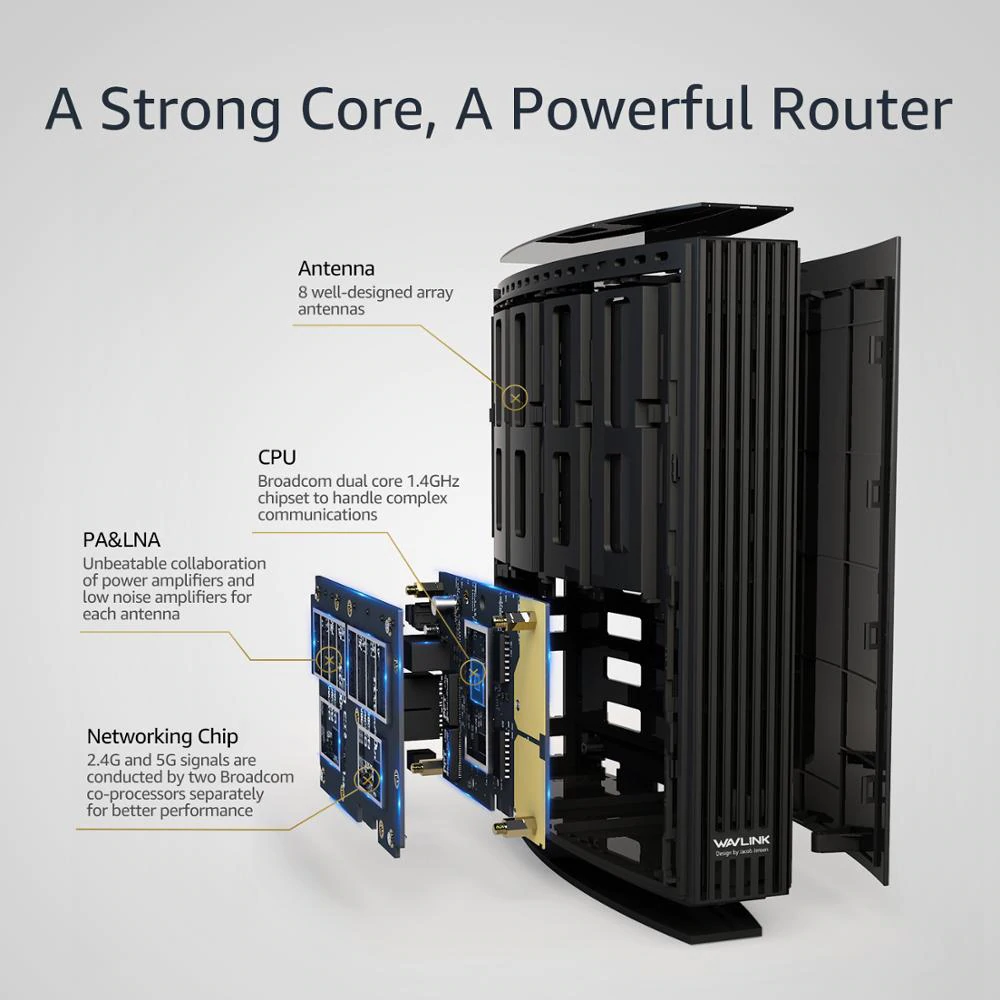 8) Whitelist and Blacklist
You can create your own list of devices to restrict which ones are allowed to connect to the network and which ones are not allowed. You can block suspicious and unknown devices too to secure the network.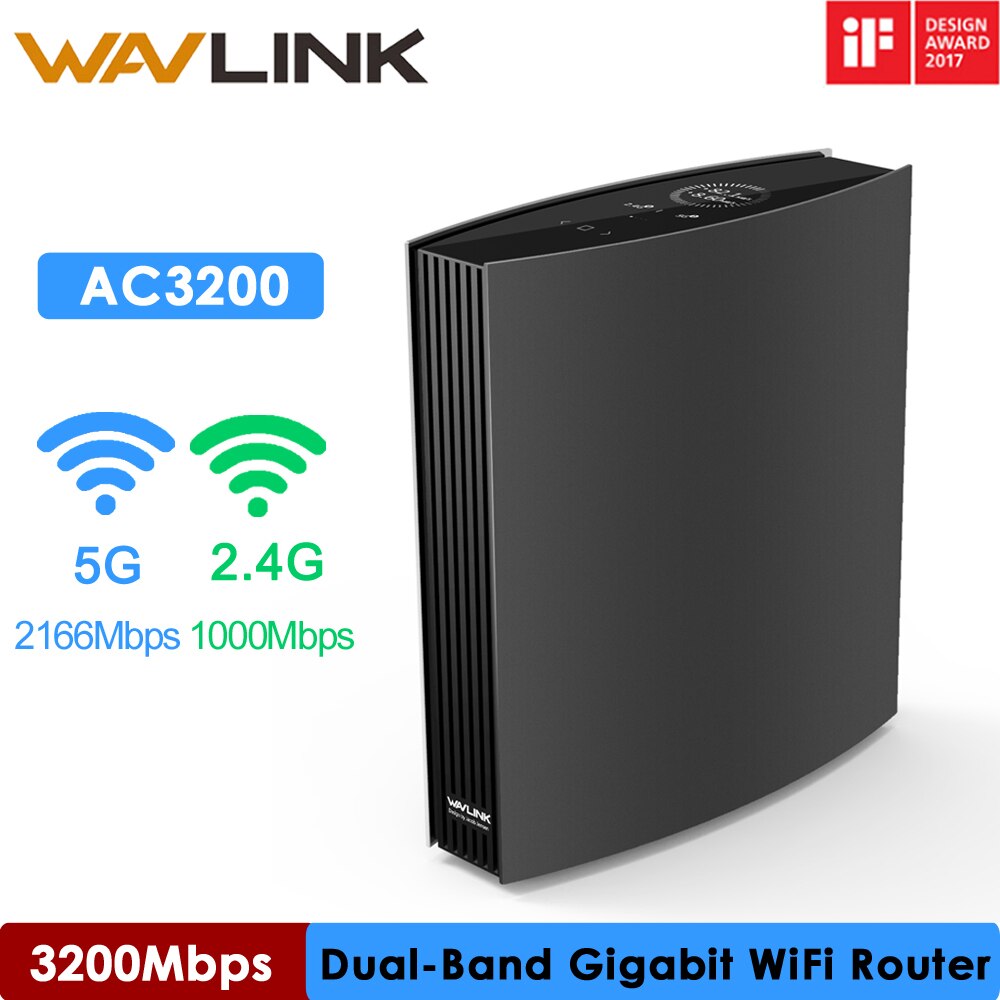 9) Elegant Display Screen
At the top of the router, there is a 3.5″ TFT LCD Screen shows WiFi connectivity and router status including weather report, device list and wifi info.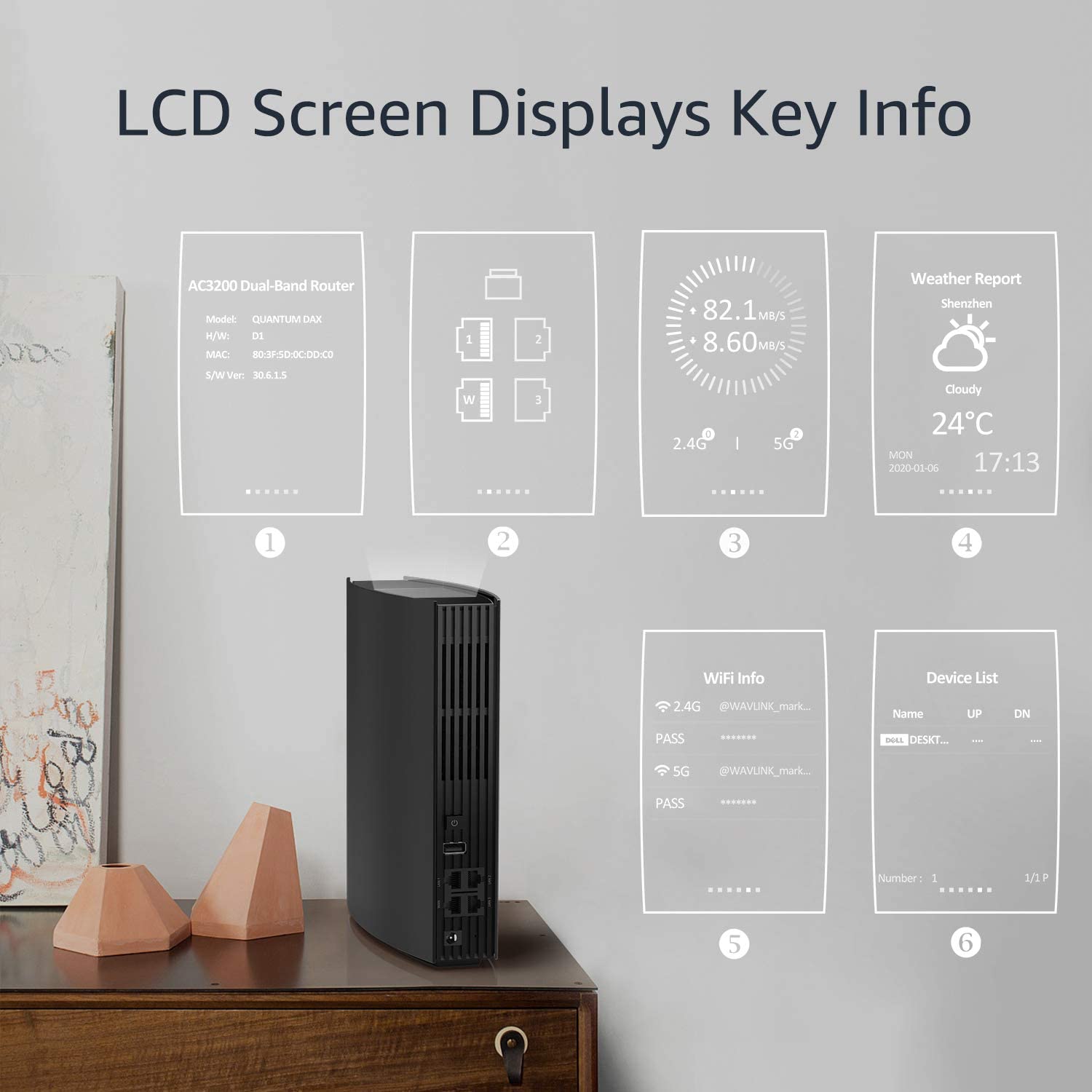 CONCLUSION:
If you are looking for a fastest wireless WiFi smart router to extend WiFi signals in your big house or office to eliminates WiFi dead zones and that provides safe online experience for children then Wavlink AC3200 WiFi Router is the best router for you.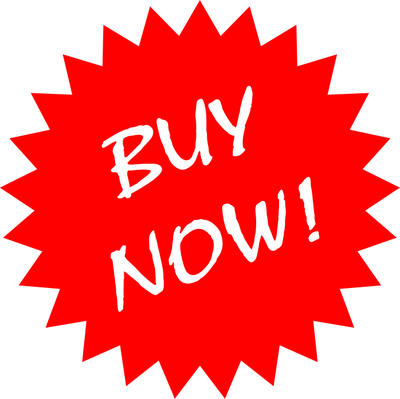 AliExpress.com Product – Wavlink Gigabit WIFI Router MU-MIMO AC3200 Wi-Fi Router 2.4G 5GHz WIFI Extender Wifi Repeater Amplifier iF Design Award Winner