Wavlink AC3000 Tri-Band Gigabit Repeater 2022 Review
Review of Wavlink WL-WN533A8 Smart Wifi Router, Wireless Wifi Range Extender, Wifi Signal Booster with Touchlink USB 3.0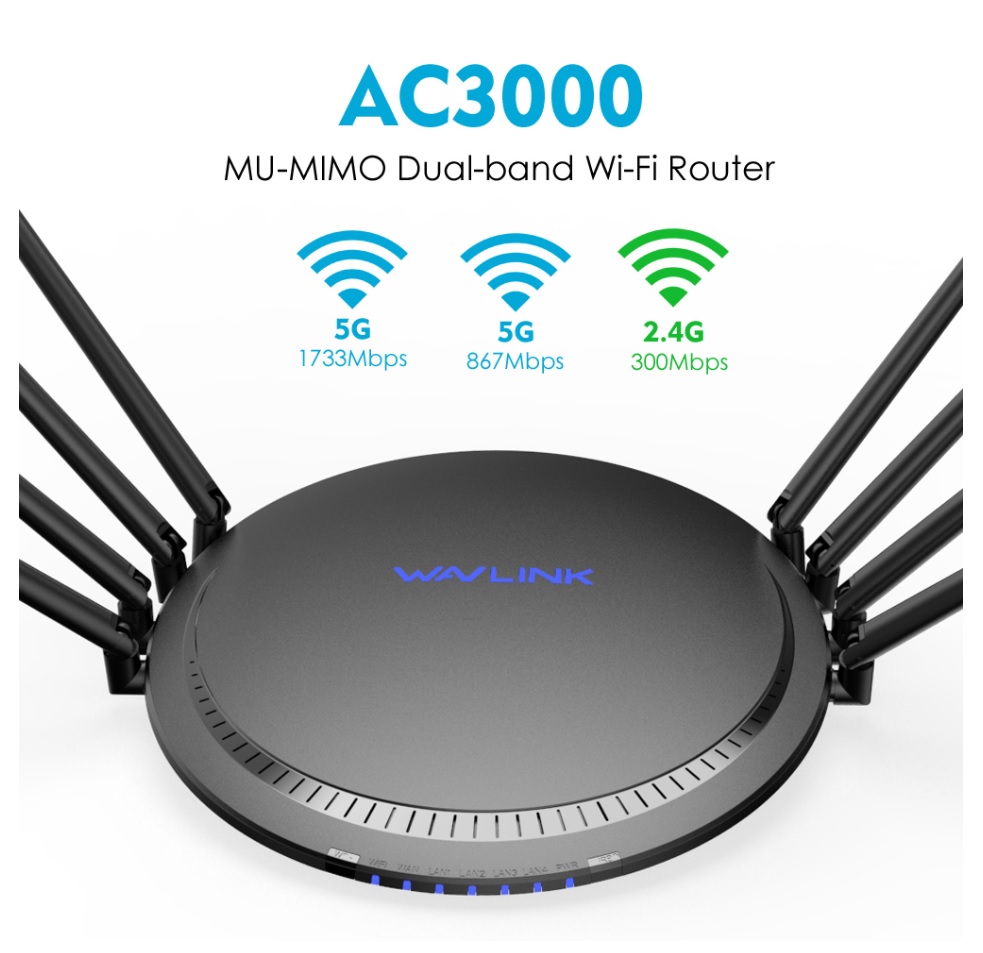 QUANTUM T8 AC3000 MU MIMO Tri-band Smart Wifi Router with Touch Link Review
Full Name: Wavlink AC3000 Gigabit WIFI Router Wireless Wifi Range Extender wifi Signal Amplifier Booster USB3.0 2.4G 5GHz EU/US/UK/AU Plug
Introduction:
If you are having problems like network lag, slow uploading and downloading, slow browsing, can't Play video games online, can't watch HD movies then you must be unable to enjoy the network? Then it's time to buy a new smart Wi-Fi wireless signal booster.
The latest Wavlink AC3000 which is also known as WL-WN533A8 wireless router is the solution of all these problems as it provides strong Wi-Fi signals in your home and office with fast speed of Tri-Band Wi-Fi up to 3000Mbps. It has 8, 5dBi high gain antennas that's why it is capable of covering huge area with strong signals.
Basically, Tri-Band Wi-Fi technology adds another independent steam of communication onto 5GHz to increase your network bandwidth. This technology effectively improves Wi-Fi speed and number of your Wi-Fi connections to give you an unimaginable Wi-Fi experience. Wavlink is one of the best providers of network communication equipment. They have produced various network communication products that we are using now a days.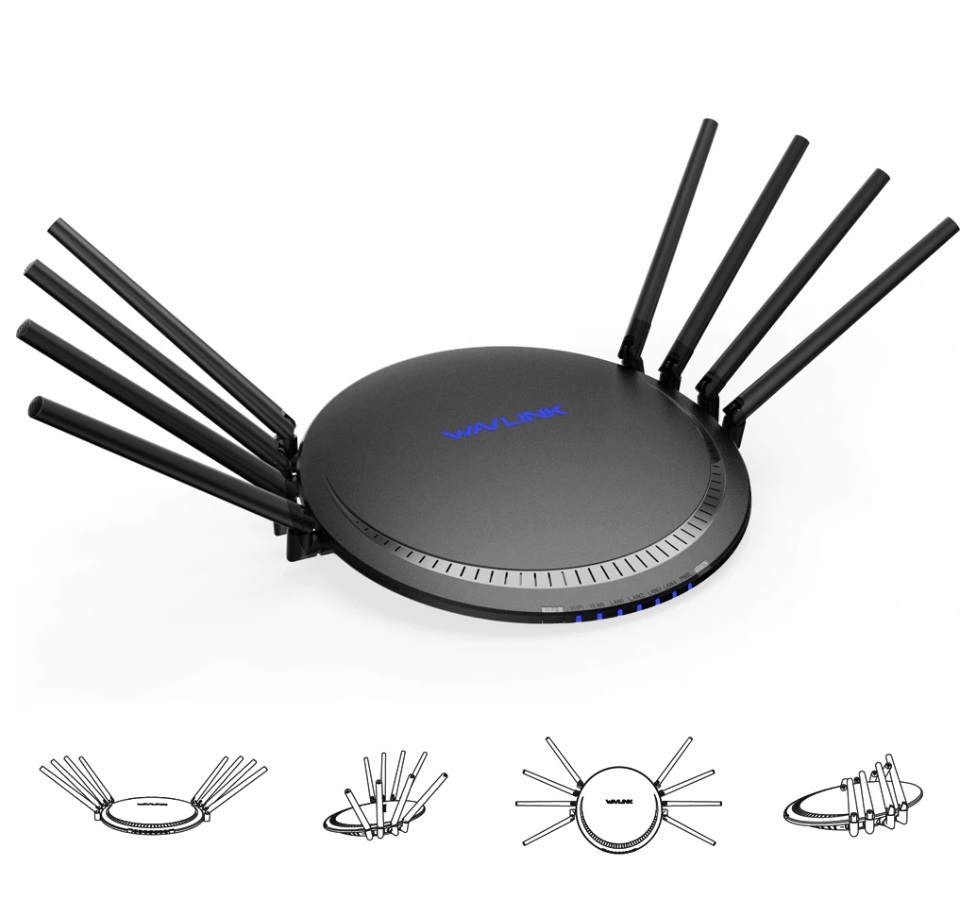 Specifications of Wavlink AC3000 Wireless Tri-Band Gigabit Router 2020 – 2021
1) The Latest Tri-Band Wi-Fi Technology
Wavlink AC3000 Tri-Band smart wifi router is the newest router introduced in markets by Wavlink. It is equipped with latest Tri-Band Wifi Technology that improves the speed of your wifi connections as well as the number of your wifi devices connections.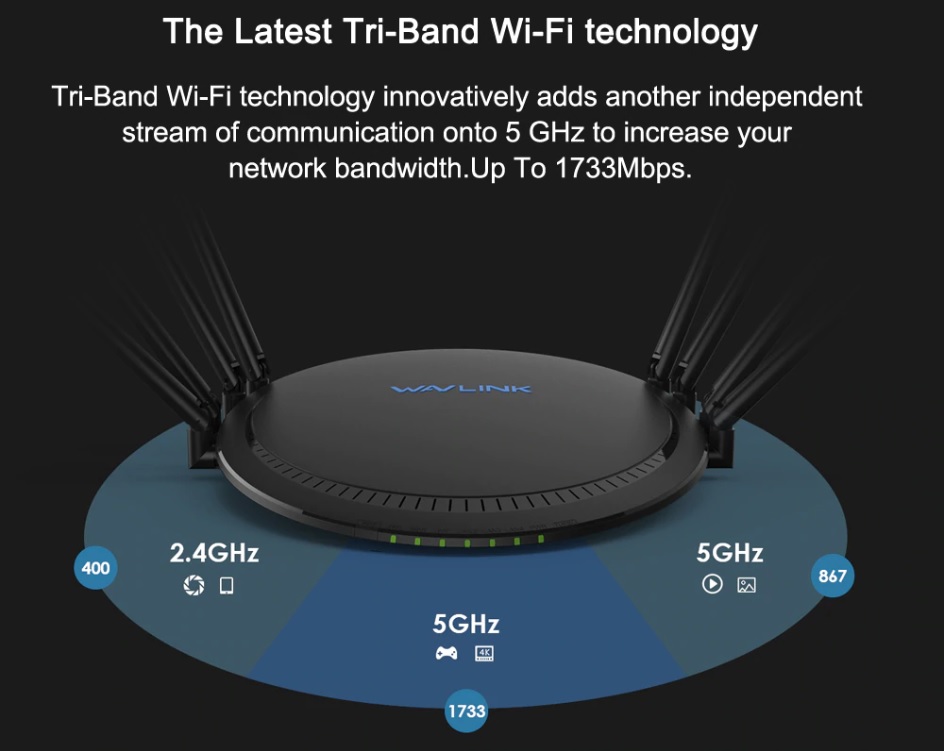 2) The Unsurpassable WiFi Coverage
It has 8, 5dBi High Gain antennas and MIMO technology that makes this router to provide signal stability and improved WiFi Range throughout your home or office. MIMO is the technology that communicate with several devices simultaneously to reduce waiting time and improve speed.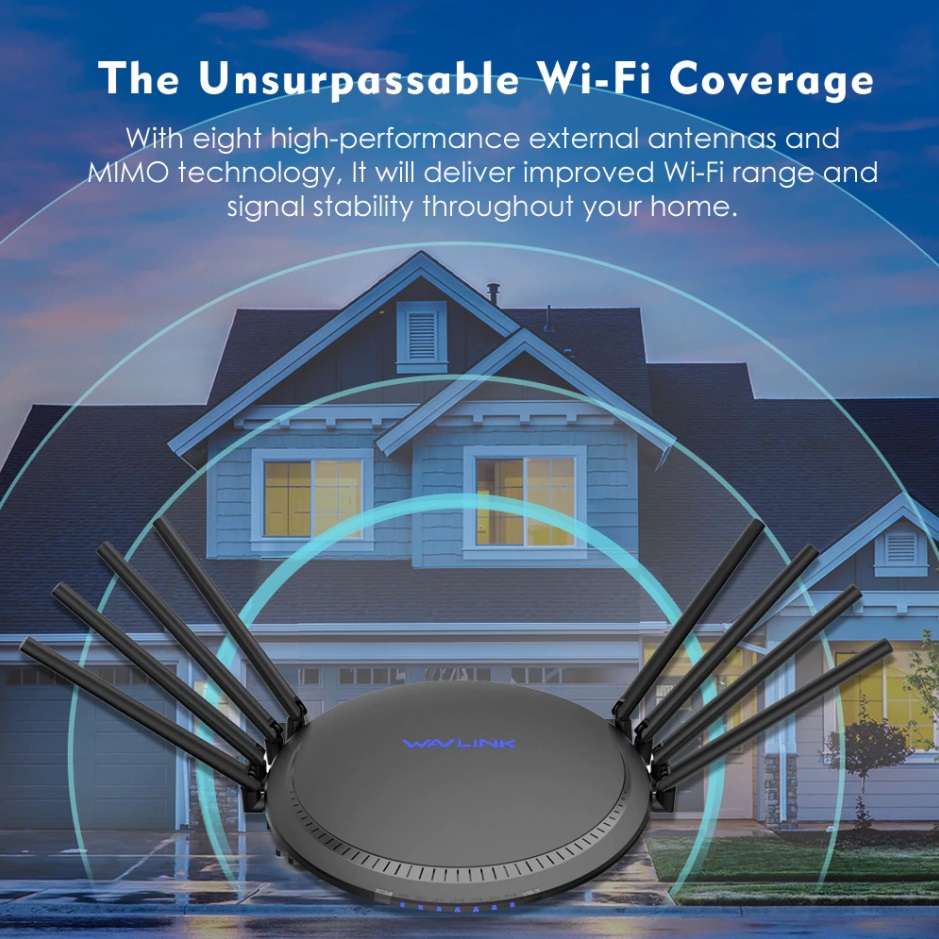 3) Unparalleled WiFi Speed
Wavlink WL-WN533A8 Wireless Wifi Smart Router provides fast speed up to 3000Mbps. With this fast WiFi speed you can enjoy online gaming, streaming of 4k videos, browsing of heavy websites without any buffering or lag.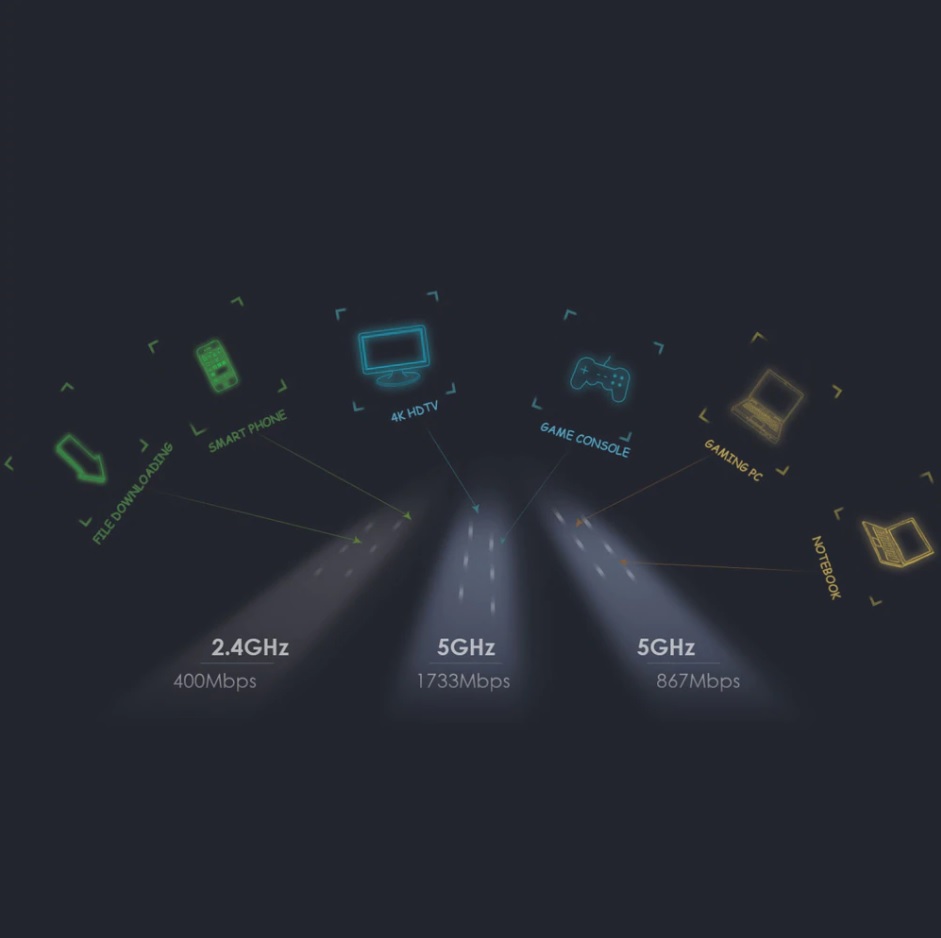 4) More Antennas – Better Performance
As mentioned before that this wifi repeater is equipped with 8 x 5dBi Omni-Directional Antennas and Beamforming technology. in simple words, Beamforming technology reduces the signal degradation and focus on strengthening wifi signals, maximize WiFi coverage and improve overall performance of a network.
BUY THIS WAVLINK AC3000 TRI-BAND WIFI GIGABIT WIRELESS WIFI SMART ROUTER NOW AT DISCOUNTED PRICE
AliExpress.com Product – Wavlink AC3000 Gigabit WIFI Router Wireless Wifi Range Extender wifi Signal Amplifier Booster USB3.0 2.4G 5GHz EU/US/UK/AU Plug
5) Super Speed USB 3.0
It has builtin USB 3.0 port. USB 3.0 is 10x faster than USB 2.0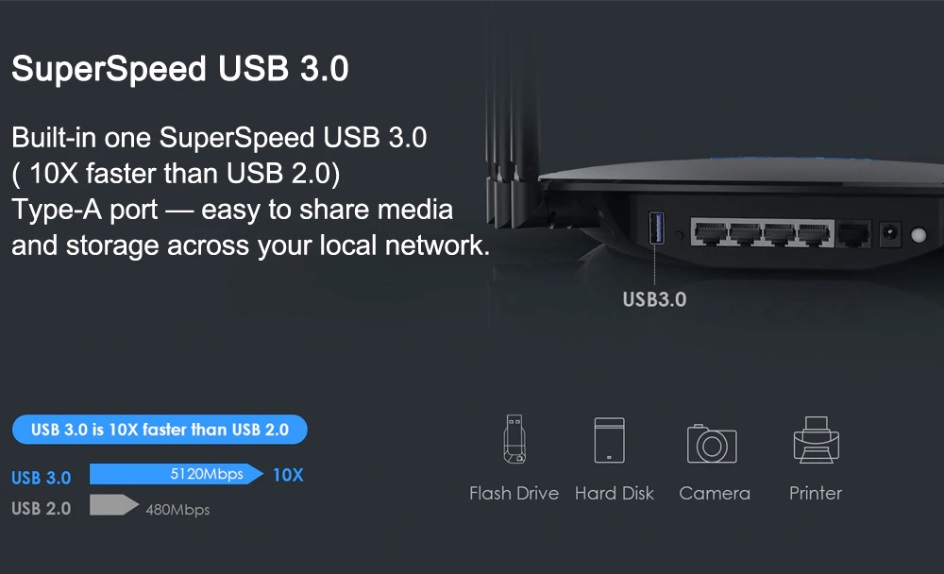 6) Turbo Technology
Wavlink WL-WN533A8 has turbo technology. With one click, you can optimize your network. Just push turbo button and your network will be optimized.
7) 5G Wireless Enhanced Design
WAVLINK AC3000 design makes it possible to pass the signals through the wall better than any other traditional router.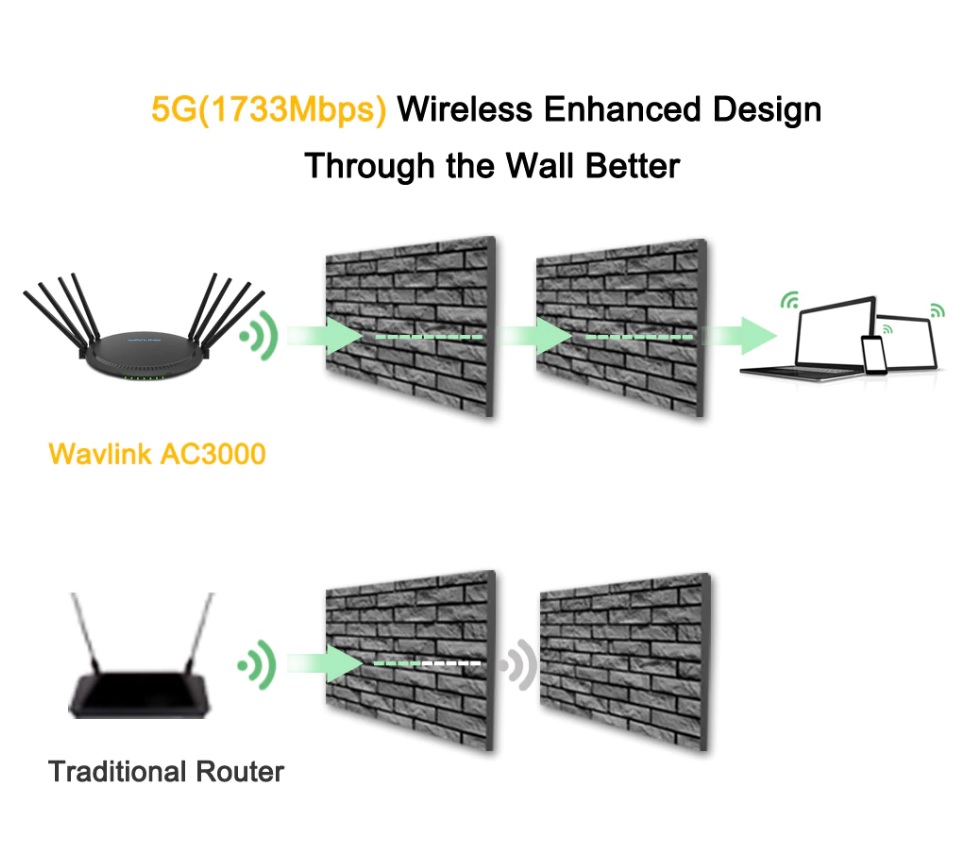 8) Full Gigabit Ethernet Ports
Wavlink AC3000 has 5 Gigabit ethernet ports. each port is 10x faster than conventional ethernet. These fast ethernet ports double the connection speed to wired printers, wired computer and other network devices. It also has one USB 3.0 port taht can be used to share the data across the network.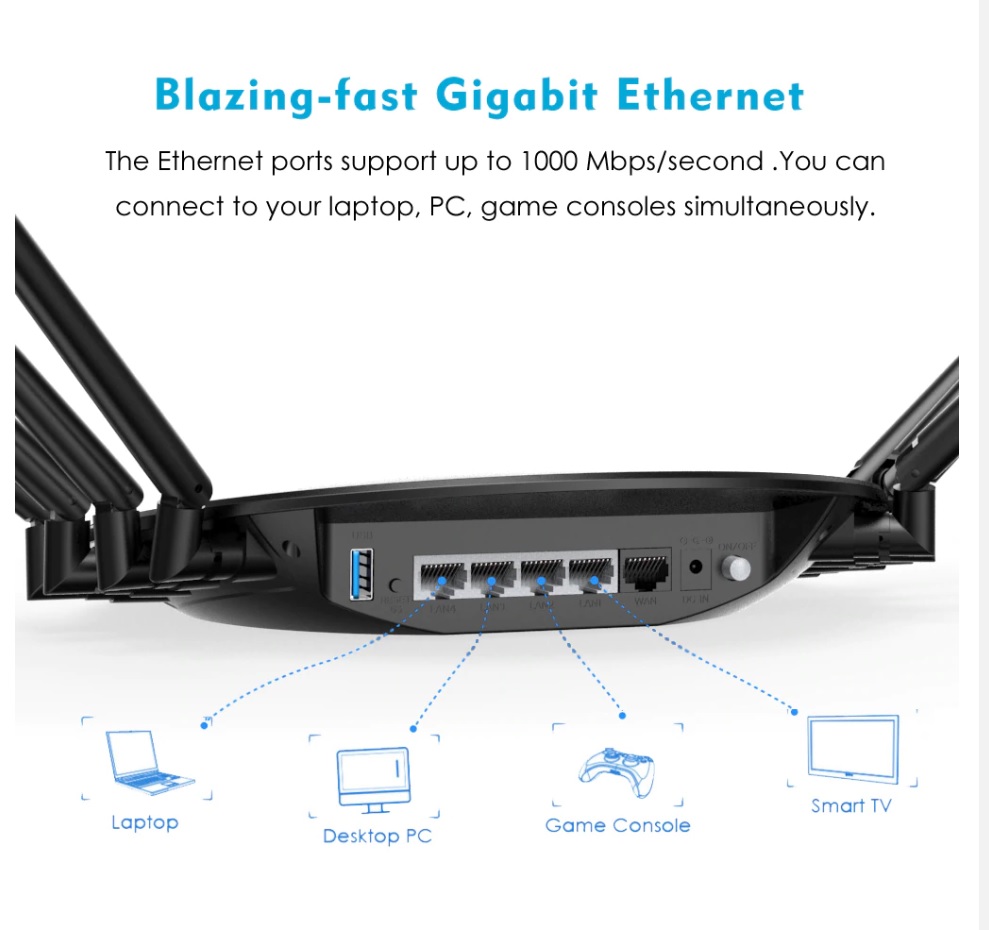 9) Dual Core Processor
It is equipped with dual core processor. Dual core processor performs multiple tasks and allow every connection to surf internet, play HD movies, Downloading and Uploading, play online games simultaneously with excellent performance.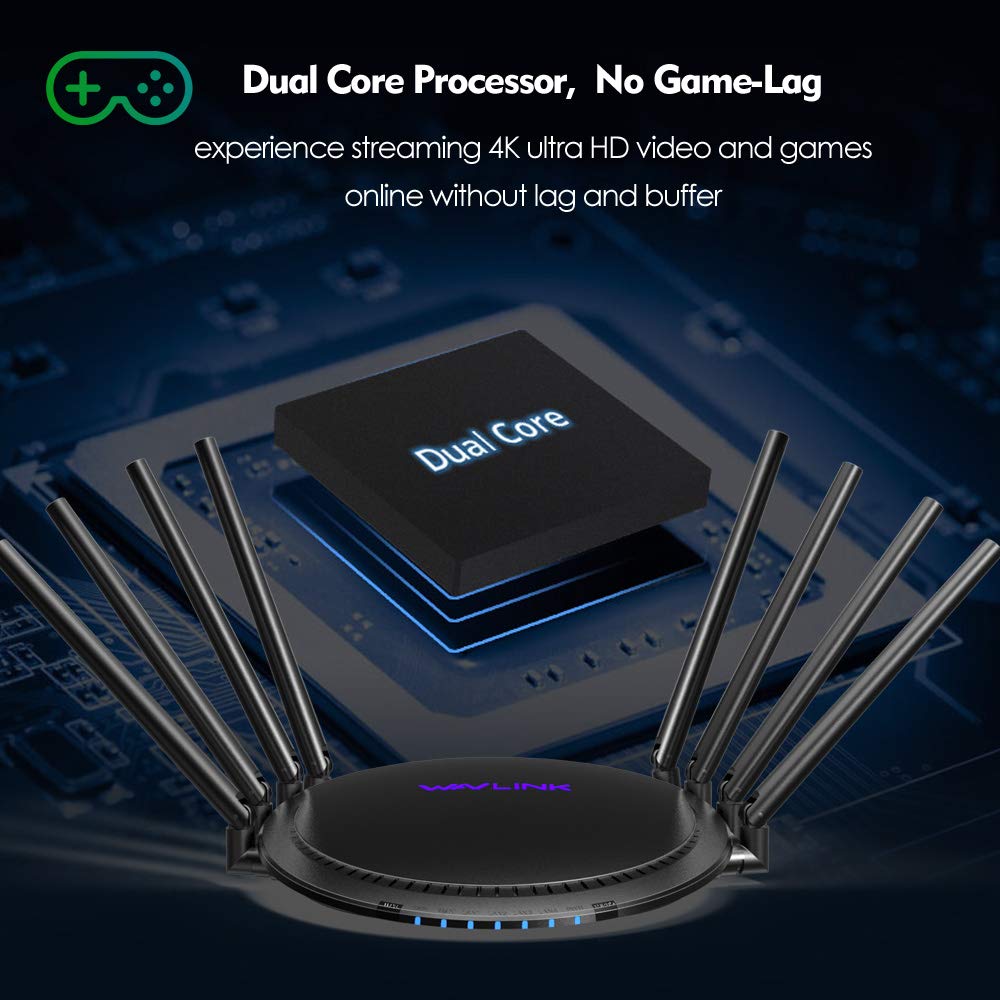 9) Touch Link Technology
Touch the Wavlink logo (Sensing area of the router), It will create a guest SSID within 2 minutes. Your friends can connect the guest Wifi without entering password. It will not allow them to access the any connected device. so its completely secure. Its a great feature. if you have invited your fiends or family members for a party at your home then you dont need to tell the wifi password to all of the, again and again. Simply use this feature and it will allow them to use the wifi without password.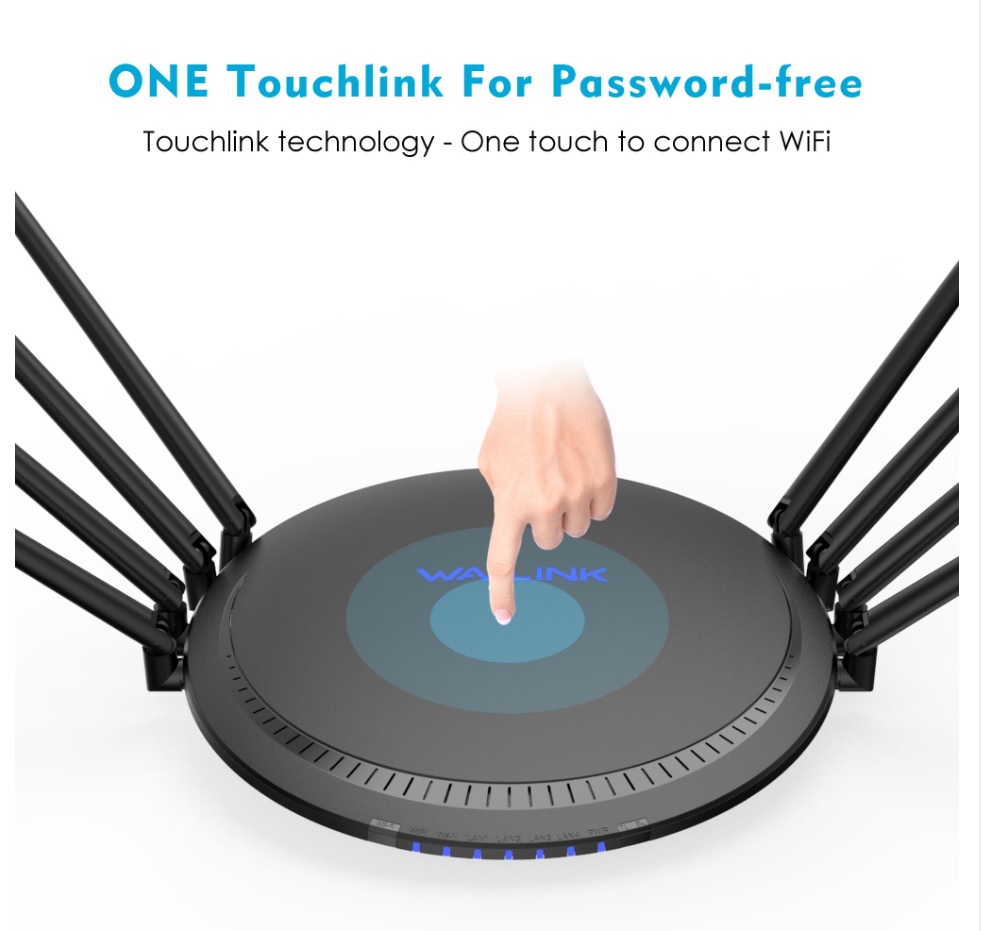 10) WPS Free Installation
11) MU-MIMO Technology – Smart Connect for More Connections
MU-MIMO technology provides full speed wifi connection to multiple devices at the same time. Even 64 Clients connect to the same router simultaneously, they would enjoy the high speed of Internet.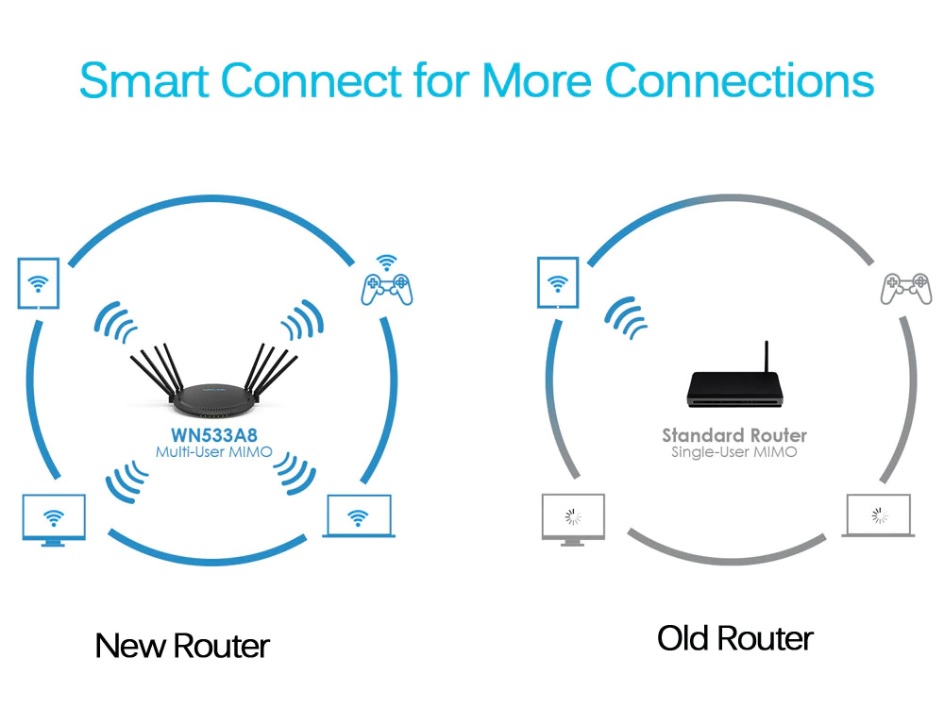 12) Smart App
You can manage your network via Mobile App. Smart APP allows you to manage your network anytime and anywhere. The app has great features i.e. To control your network by enabling parental control, monitor Internet activity, block unwanted devices and creating Wi-Fi guest networks.The app has friendly user interface and thats why its extremely easy to perform all the tasks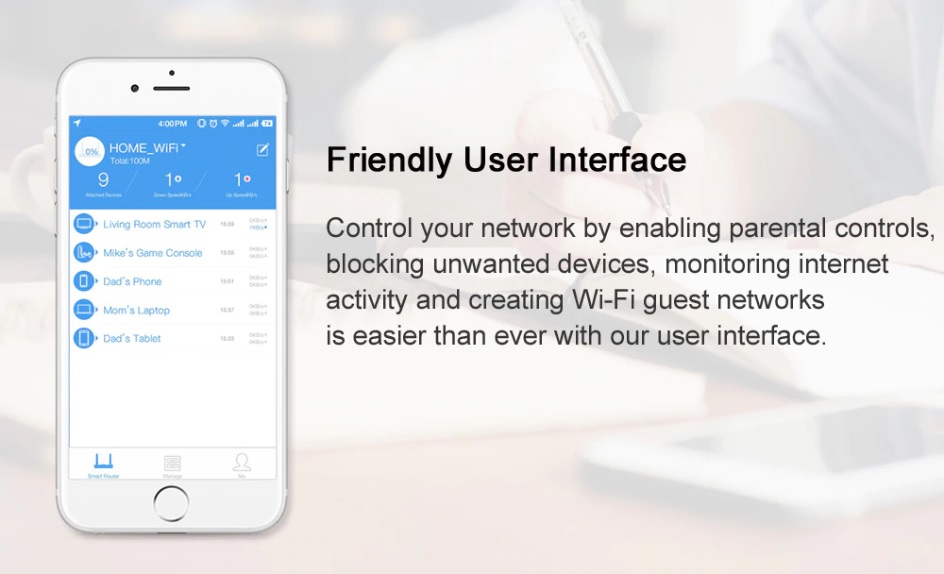 13) Play Online Games Without Any Lag
AS this latest Tri-Band Router has 8 5dBi high powered antennas and it sis equipped with latest technology so you dont need to worry about any lag while playing games online with your friends.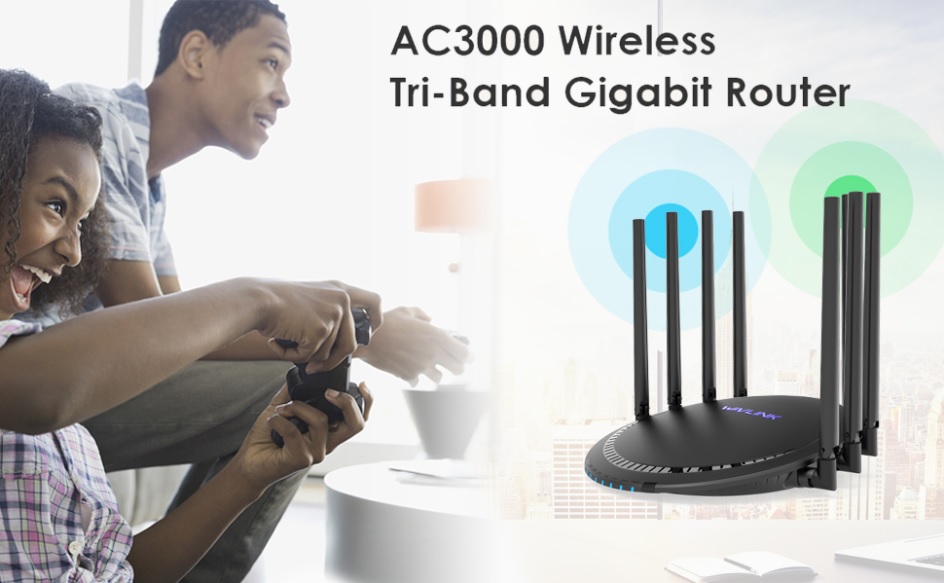 14) The next generation of Wi-Fi, leading 802.11ac standard
15) Easy Setup and Installation
Easy Setup Assistant with multi-language support provides a quick & hassle-free installation process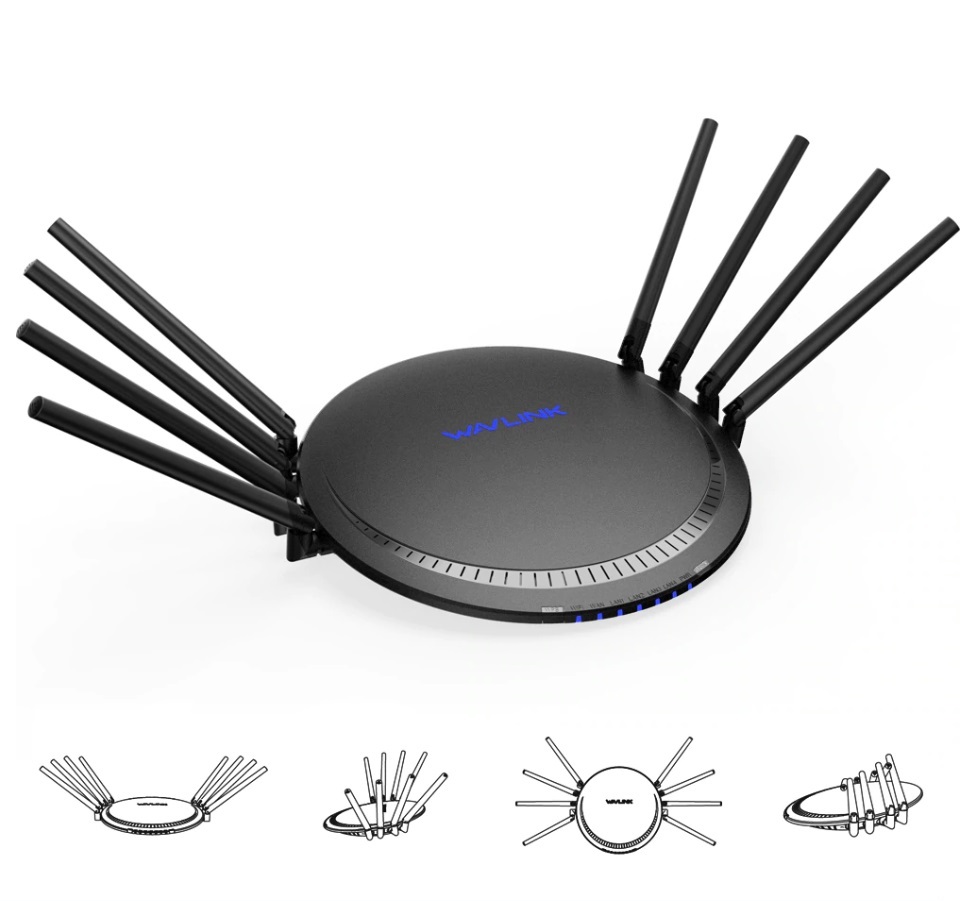 16) The next generation of Wi-Fi, leading 802.11ac standard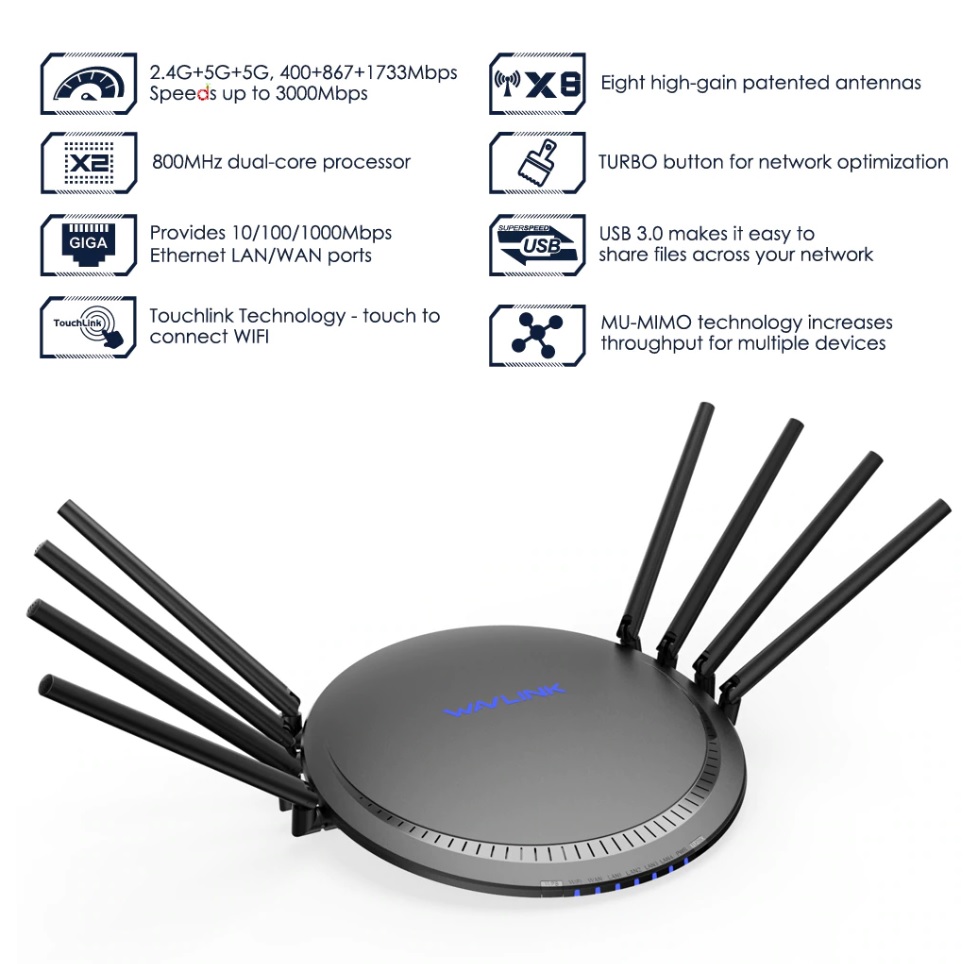 What's in the box?
1 x AC3000 Wireless Router
1 x RJ-45 Networking Cable
1 x Power Adapter
1 x Quick Installation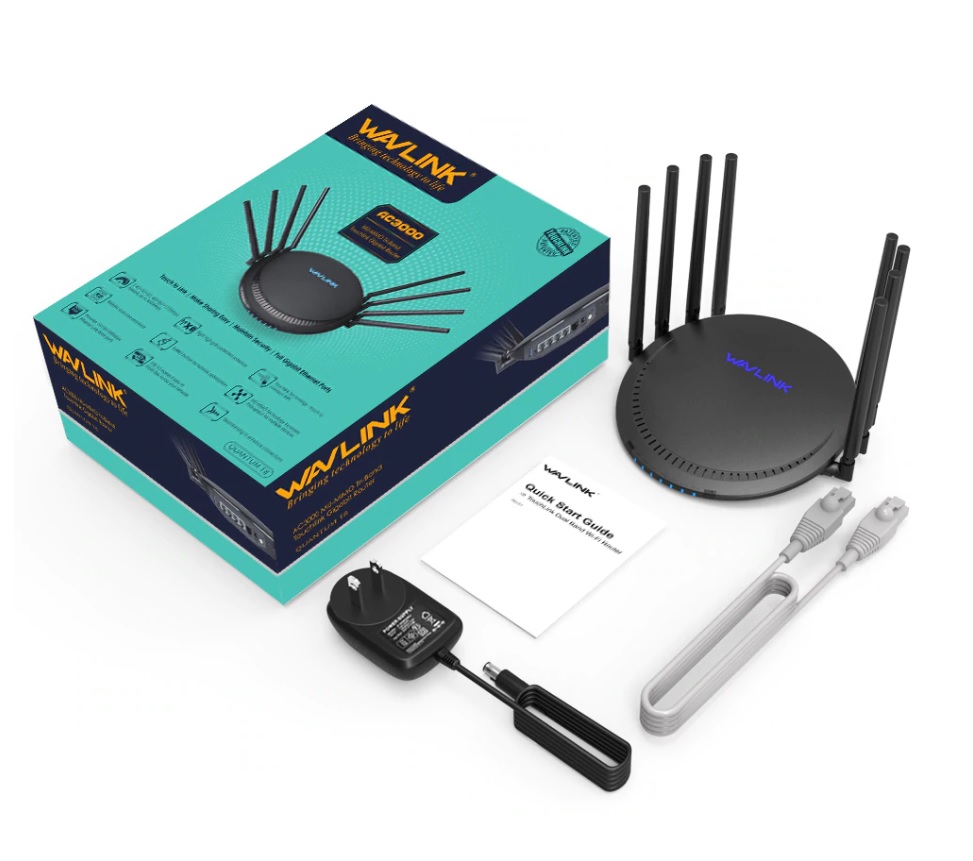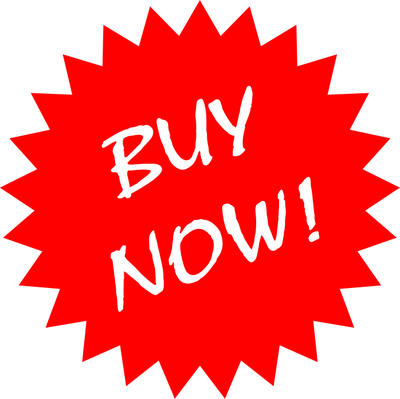 BUY THIS WAVLINK AC3000 TRI-BAND WIFI GIGABIT WIRELESS WIFI SMART ROUTER NOW AT DISCOUNTED PRICE
AliExpress.com Product – Wavlink AC3000 Gigabit WIFI Router Wireless Wifi Range Extender wifi Signal Amplifier Booster USB3.0 2.4G 5GHz EU/US/UK/AU Plug