iPhone 15 Release Date, Price, Design, Specs, Rumors, Models, Color Options & Other Latest News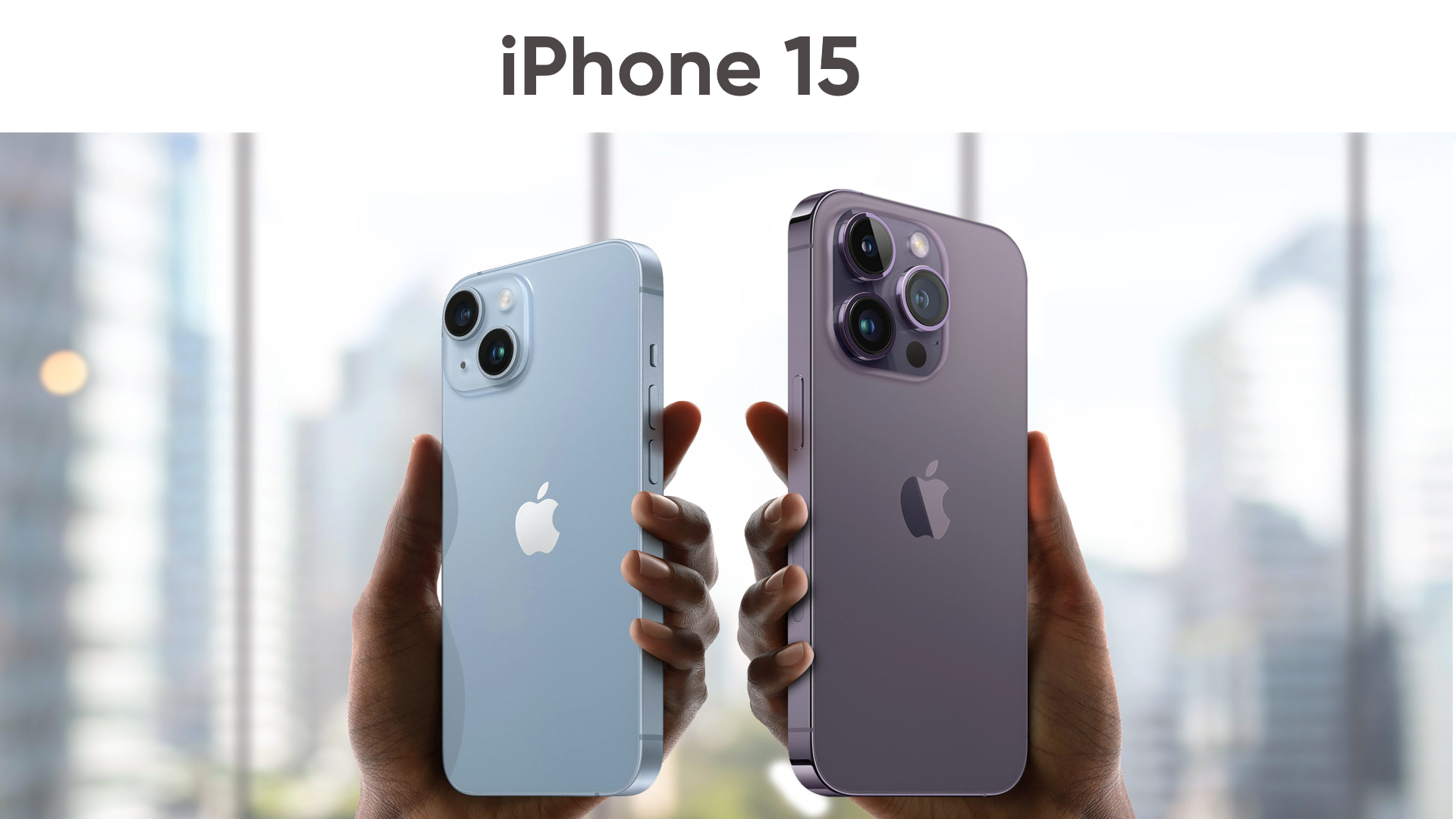 After the release of the iPhone 14 and iPhone 14 Pro models in September 2022, rumors regarding the iPhone 15 had already begun circulating. Even though the iPhone 15 is not due for several more months, it's difficult for Apple to maintain secrecy around its product lineup due to the involvement of various suppliers who may leak information. The iPhone 15 is anticipated to come in four models, with the same sizes as the iPhone 14: two 6.1-inch iPhones and two 6.7-inch iPhones. One of the 6.1-inch models will be the standard iPhone 15, while one of the 6.7-inch models will be an iPhone 15 "Plus." The other 6.1-inch and 6.7-inch models will be higher-end and more costly "Pro" models.
iPhone 15 Release Date (Launch Date) Prediction
It is easy to predict that the next iPhone, which is the iPhone 15, will be released in September 2023 based on past patterns of Apple's releases. In the last decade, Apple has only released its flagship smartphones outside of September once, which was in October 2020 due to the pandemic. It is expected that Apple will announce the iPhone 15 about ten days before its release and pre-orders will open a week ahead of time. There is a possibility that the iPhone 15 will go on sale on September 22/23, according to one source.
iPhone 15 Price
There were rumors that the iPhone 14 would have a 15% price increase, but that was only true in some regions and not in the US. The US only saw the removal of the cheapest 'mini' model. Currently, the price for the entry-level iPhone 14 is $799 in the US, and it can go up to $1,599 for the 1TB iPhone 14 Pro Max. It is possible that the iPhone 15 will see a price increase, especially for the Pro model, due to more advanced features, which could lead to a base price of over $1,000. This could be challenging for consumers, particularly when living expenses are high. It is unknown if this price increase will affect other regions like the UK and Australia.
iPhone 15 Color Options
The upcoming iPhone 15 could come in two new color options: dark pink and light blue. Apple is known for offering its standard iPhone models in various bright color options, and this year won't be any different. The new shades of pink and blue are expected to be available alongside the traditional black, white, and PRODUCT(RED) colors.
iPhone 15 Design
According to rumors, the iPhone 15 models will have a similar design to the iPhone 14 models, but the pill-and-hole cutout will be expanded to the entire lineup. This means that all iPhone 15 models will not have a notch and will instead have the Dynamic Island introduced in the iPhone 14 Pro models. Apple will continue to offer four models: the iPhone 15, iPhone 15 Pro, iPhone 15 Max, and iPhone 15 Pro Max. The Pro models will have more advanced features and a higher price than the standard iPhone 15 models.
The design differences for the iPhone 15 and iPhone 15 Plus will include the USB-C port instead of the Lightning port and the transition from the notch to the Dynamic Island. The iPhone 15 Pro image leak also showed the USB-C port. There is a rumor that the iPhone 15 might have a larger display, but it is unclear why Apple would make this change.
All iPhone 15 models might have a more power-efficient OLED display driver chip manufactured on a 28nm process, which could lead to improved battery life. However, the standard iPhone 15 models will not have ProMotion technology or always-on display technology, which will only be available on the Pro models.
No Touch ID
Although there have been speculations about Apple potentially reintroducing Touch ID through an under-display technology on its flagship iPhones, the upcoming iPhone 15 models are not expected to have Touch ID and will still rely on Face ID.
Apple is currently developing an under-display Face ID feature, but it is not anticipated to be available until 2025. As a substitute, the iPhone 15 is predicted to use the Dynamic Island, which is likely to be extended to all models instead of being exclusive to the Pro models, and is expected to launch in 2023.
USB-C
Apple is changing the Lightning port found on current iPhones to a USB-C port for the upcoming iPhone 15 models. This change is due to new regulations enforced in Europe, which require Apple to manufacture iPhones with USB-C ports for sale in Europe. To comply with these regulations, Apple must either modify their designs worldwide or produce a special version for sale only in Europe.
Several credible sources, such as Bloomberg's Mark Gurman and Apple analyst Ming-Chi Kuo, have reported that Apple intends to replace the Lightning port with a USB-C port for charging purposes. This change will enable all Apple devices such as Mac, iPhone, and iPad to charge using the same USB-C charging standard, making it easier for users to charge their devices.
Camera Updates
It is anticipated that Apple will incorporate Sony's latest advanced image sensors into their iPhone 15 models. These sensors outperform standard sensors by amplifying the saturation signal in each pixel, which results in capturing more light and reducing the effects of over or underexposure. This sensor technology will enhance portrait and other images, even in scenarios with strong backlighting. Sony's use of semiconductor architecture separates photodiodes and transistors into distinct layers, allowing for more photodiodes. It is unclear whether all iPhone 15 models will incorporate this new sensor technology, or if it will be restricted to the higher-end "Pro" iPhone 15 models.
The iPhone 15 Pro Max will feature Periscope Zoom Lens Technology
You may have heard rumors about Apple's plan to use a periscope zoom lens for the iPhone 15, but this feature will only be available on the larger-sized iPhone 15 Pro Max. The iPhone 15 Pro will have a standard zoom lens, while the iPhone 15 models will have only Wide and Ultra Wide lenses.
A periscope lens can provide optical zoom capabilities that are superior to those of a regular telephoto lens, allowing for 5x or even 10x optical zoom. This means that the iPhone's zooming capabilities could be significantly improved with a periscope lens, as the current Pro models are limited to 3x zoom.
With a periscope lens, light is directed towards the image sensor in the camera through an angled mirror, enabling a "folded" telephoto lens system that enhances optical zoom capabilities without the blurriness associated with digital zoom.
Apple's competitor Samsung has already introduced smartphones with periscope lens technology that allows for 4x to 10x optical zoom and up to 100x digital zoom. According to Apple analyst Ming-Chi Kuo, Apple is expected to use 6x optical zoom technology with the periscope lens.
Apple iPhone 15 RAM
It is predicted that the upcoming iPhone 15 and iPhone 15 Plus will have 6GB of RAM, which is the identical amount of RAM present in the iPhone 14 and 14 Plus.