Top 10 PlayStation 4 Games of 2020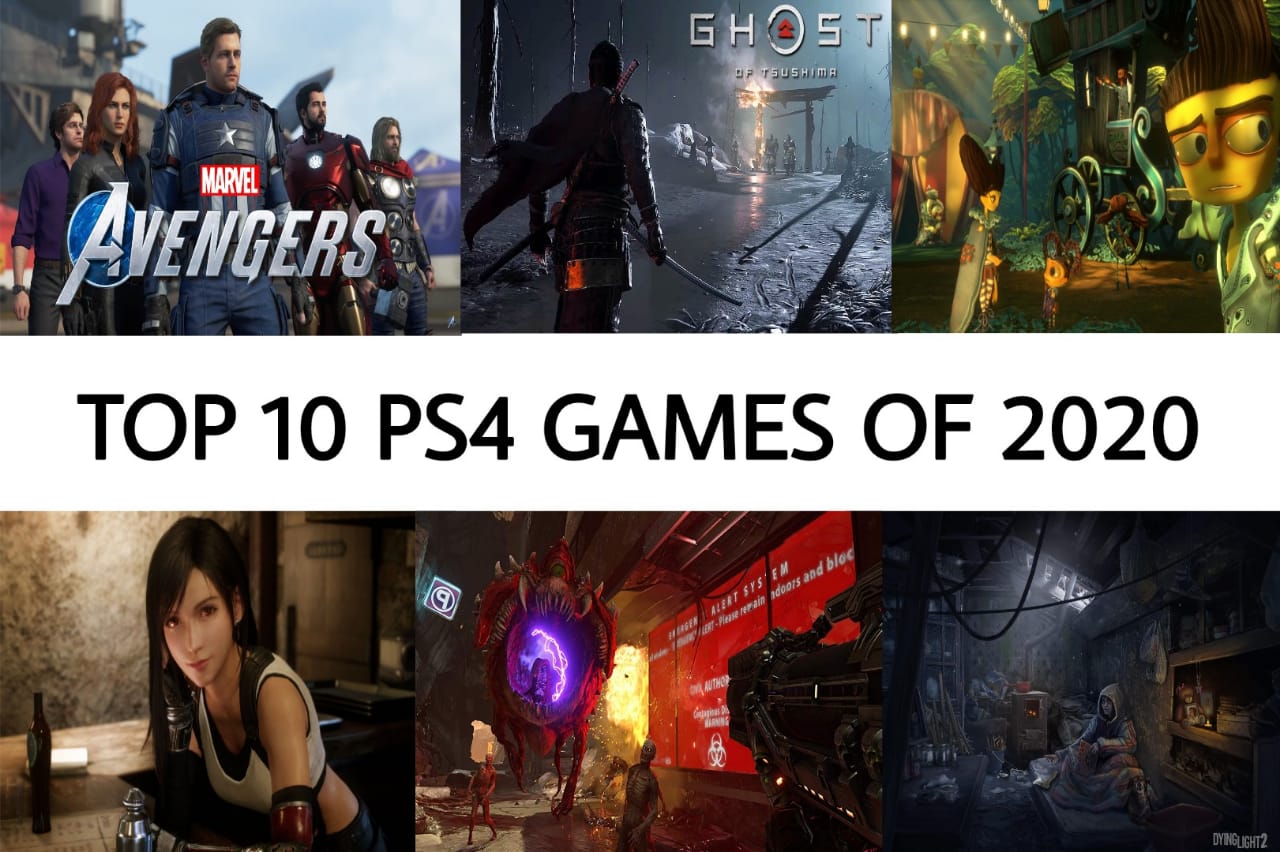 Best Upcoming PlayStation 4 Games of 2020
The PlayStation 4 is going to be more exciting with the upcoming arrival of the eccentric games. As we have been witnessing the advancement and improvement in the gaming sector by the previous years, the 2020 is coming out with the launch of next generation console games (precisely in PlayStation 4) that are expected to be more realistic and amazing, with a lot of updates and advancements in them. The most anticipated video games releasing on the PlayStation 4 platform in 2020 are showcased down below.
The Most Anticipated PS4 Games of 2020
Given below are the best PS4 Games of 2020.
1) CYBERPUNK 2077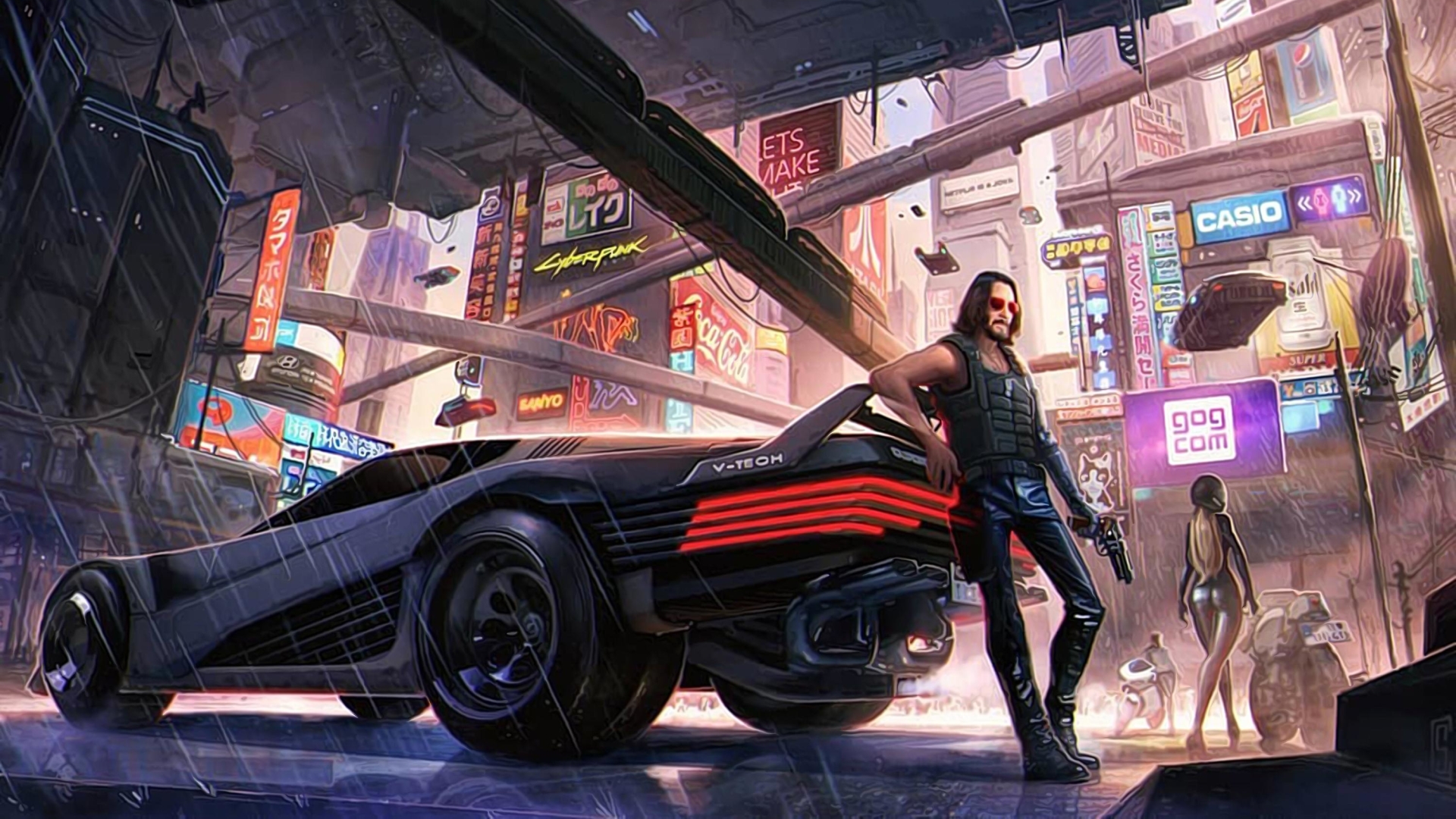 Cyberpunk 2077 has both 1st person as well 3rd person perspective genres. It is based on the latest RPG design; this design will takes us into vast open word full of futuristic madness. Choices matters and deep customizations are almost limitless giving freedom to player decisions like background and clothing. There are 3 types of weapons power, tech, and smart guns each for its unique purpose. Map contains Night City and California having 6 regions which can be discovered by modified vehicles or on foot. To make it more realistic law enforcement has been introduced if we pledge a crime. The standout character of game is not revealed yet, but it's going to be very amazing.
Release Date: April 16, 2020
Developers: CD Projekt RED, Witcher Games.
Director: Adam Badowski
Designer: Mike pondsmith, Konard Tomaszkiewicz.
Modes: Single player/Multiplayer.
Genres: Role-Playing
Writer(s): Marcin Blacha, Jakub Szamalek, Stanislaw Swieciciki.
CYBERPUNK 2077 – Gameplay Demo (KEANU REEVES)
2) DOOM ETERNAL
Bethesda may be fire under know but this does not stop the legendary doom guy from stopping pandemonium in his god forsaken planet. A sequel to 2016 reboot of award winning first person shooter there is more demon killing eviscerating in this next chapter. Improving upon his predecessors push forward gameplay battles fast paced and exhilarating from beginning to the end. The movement to movement gameplay uses with satisfying demon blood and responsive control is worthy for the next generation shooter title. The new features includes the super shotgun with the MeatHook, this slingshots the player to his enemy. New update also includes the Ice Boobs and Lob Grenades. Movement mechanics advancement are introduces like dash movement and wall-climbing.
Release Date: March 20, 2020
Developers: id Software, Panic Button Game.
Genre: First Person Shooter
Director(s): Hugo Martin; Marty Stratton
Designe: Mick Gordon
Publishers: BETHESDA Software.
DOOM ETERNAL Gameplay Demo 21 Minutes E3 2019
3) Final Fantasy VII Remake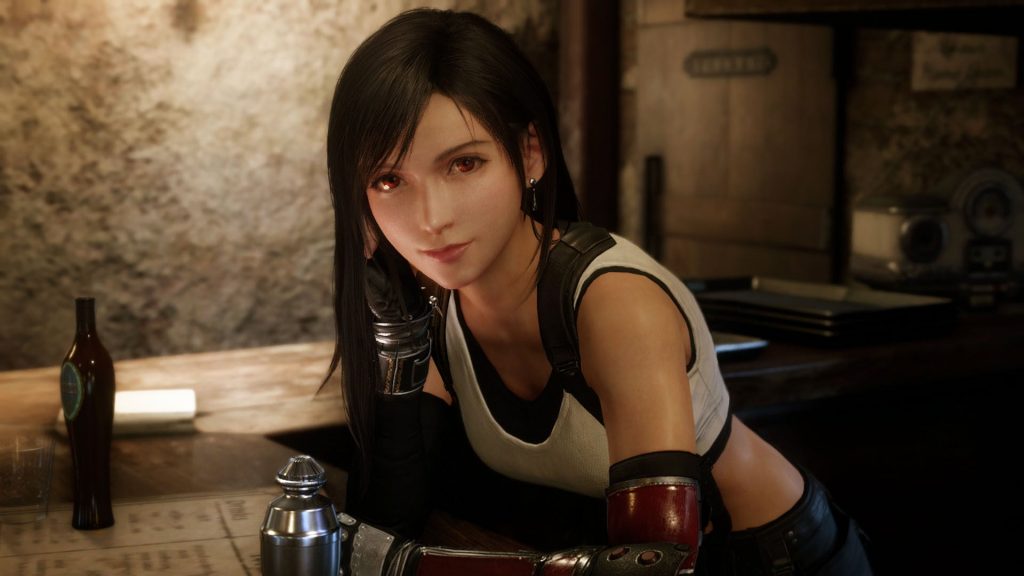 Final Fantasy 7 Remake return to cloud and his buddies in their quest to liberate their polluted lands from the hands of greedy. Shinra. Games is now completely improving the visuals and redefining the next generation of video games in the years to come. Basically the game retells the story of its original game, which tells the cloud strife, who is a former shinra solider who joins the eco-terrorist group called Alanceche. Game has featured the polygonal graphics and transformed the active time battle (ATB) system from the previous version, by this player can grab abilities like magic, special movements and in short halt the actions. Furthermore the short keys for the player ease are been added and one more interesting thing is that now player can change or switch between the different part members at any time.
Release date: March 03, 2020
Developers: SQUARE ENIX
Genre: Action role-playing
Director(s): Tetsuya Nomura, Naoki Hamaguchi, Motomu Toriyama.
Designer: Tetsuya Nomura, Mitsunori Takahashi.
Publishers: Square ENIX.
FINAL FANTASY 7 REMAKE 17 Minutes of Gameplay So Far (PS4 JRPG 2020)
4) Marvel's Avengers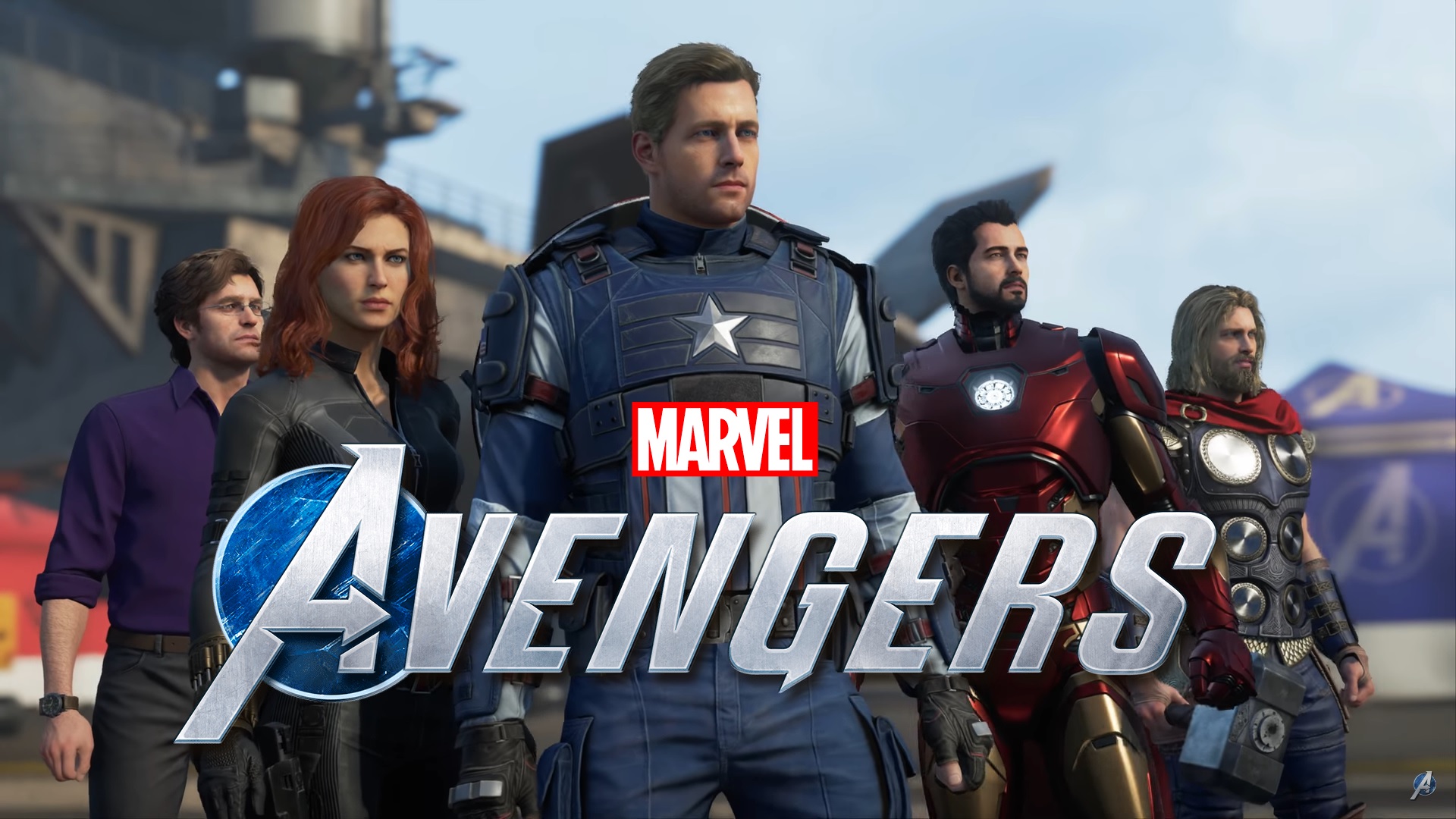 Marvel's super-power ensembles the rebirth in super hero's games. Marvel Avengers comes with the many set of characters namely Kamala Khan better known as Miss Marvel, Iron man, Hulk, Black Widow, Thor and Hank Pym. It sets after the death of Captain America and avengers are at the fallout with an emphasis on a strong co-op and RPG elements playing together with friends is enjoyable. In this game we can Work together and customized your favorite marvel hero. Marvel's Avengers can be played offline but as a single player but we can play with friends and other players when we get online as a team of 4 players. There will be free new updates having new regions and new characters.
Release Date: March 15, 2020
Developers: Crystal Dynamics
Genre: Action Adventure
Director(s): Shaun Escayg
Designer: Magali Stratton.
Publishers: Square ENIX.
AVENGERS Gameplay Demo FULL Walkthrough (2019) Iron Man, Black Widow, Thor, Captain America HD
5) Psychonauts 2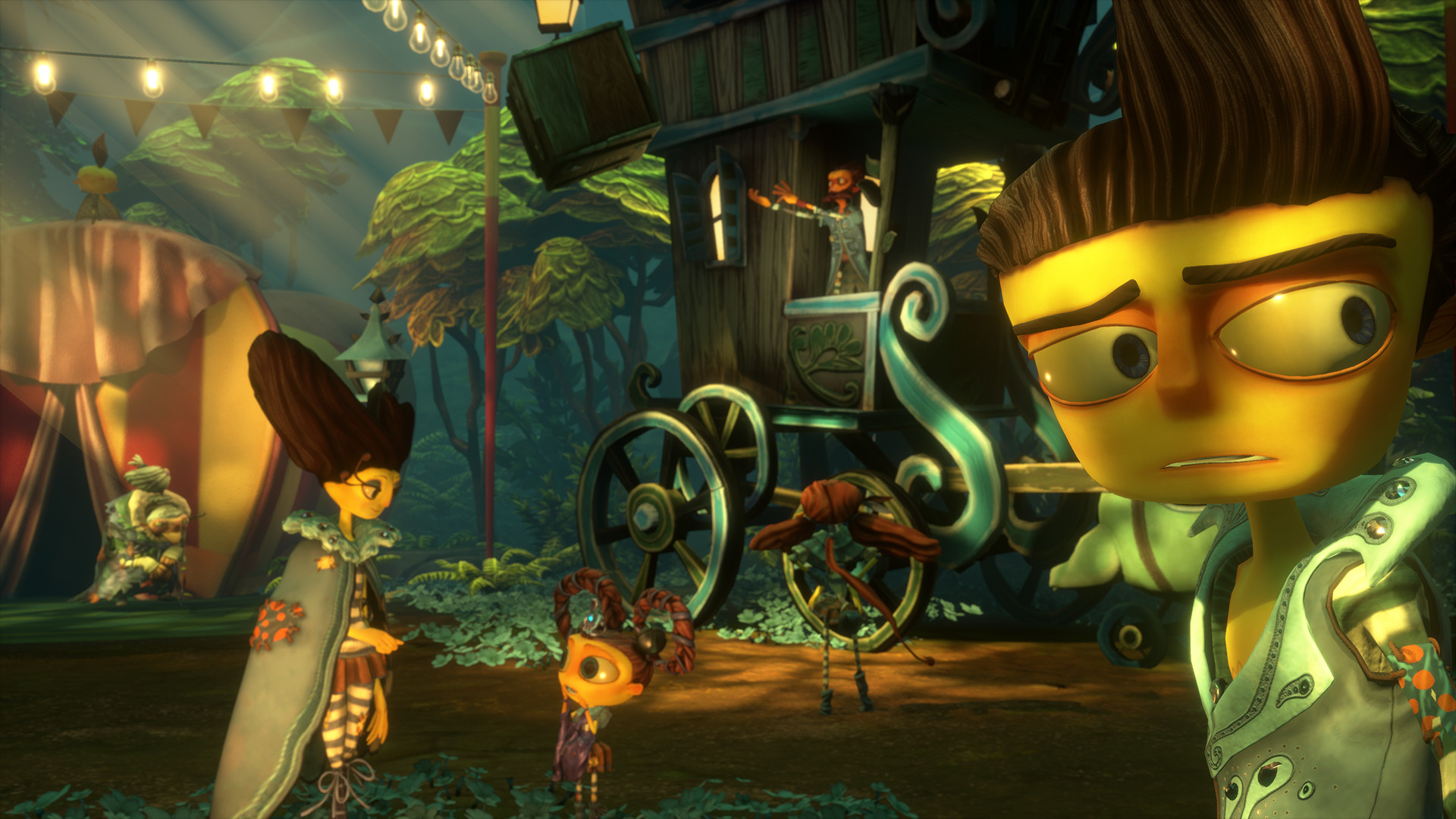 A much sequel Psychonauts 2 will be following up the story of 2005 original. The iconic Raz returns and he is taking up the helm once more as he notices something dangerous. It will be the third-person game platform, the player will have control on main character call Raz, he is a newly proceeded psychonaut, he has an influential psychic capability that he can control and digs the minds of others. Players will use the powers called Psi-Power like levitation, telekinesis, pryokinesis etc. moreover player will explore the mental words of several different characters. Now from where we see so far it looks like it's going to be another weird and delightful adventure
Release date: 2020
Developers: Double Fine
Modes: Single Player Platform, Third-person Gameplay.
Director(s): Tim schafer
Designer: Zak MacCheldon.
Publishers: Xbox game studios.
PSYCHONAUTS 2 – E3 2019 Gameplay Demo
6) Outriders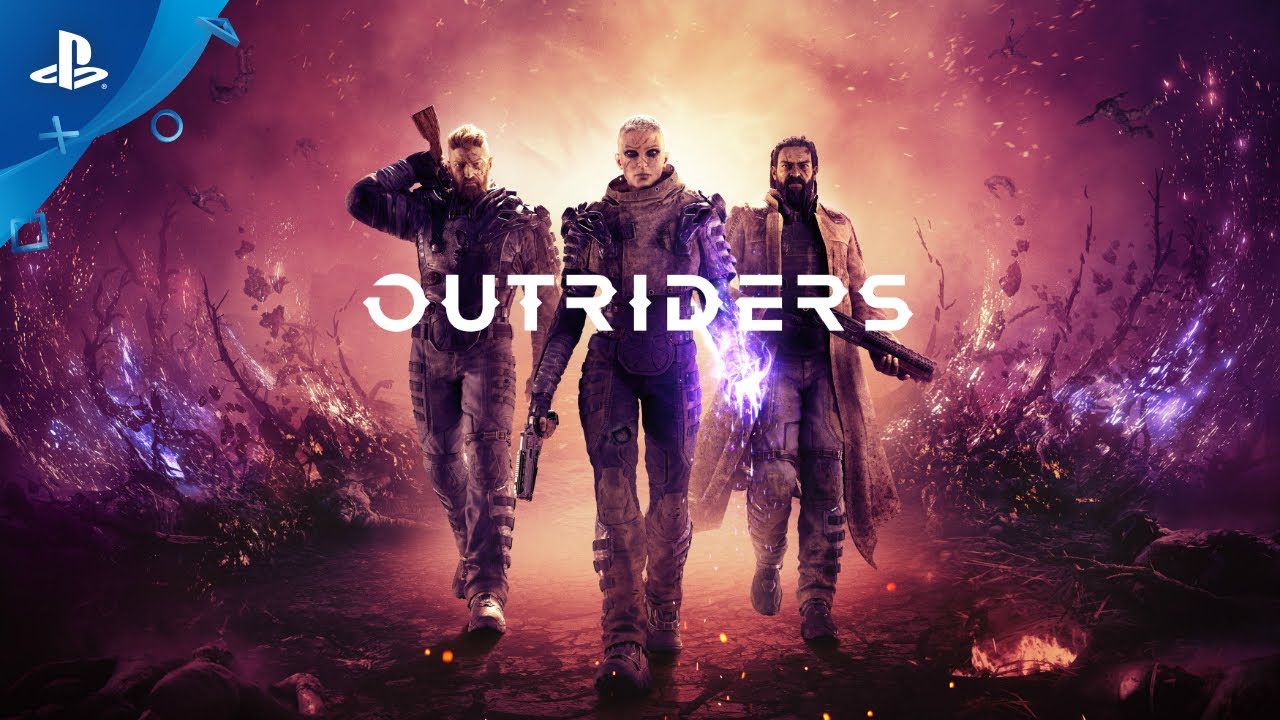 Square Enix made a first person shooter game instead of their usual GRPG formula. Outrider game is a 1 to 3 player drop in drop out co-op shooter set in an original "dark and desperate", sci-fi universe. This game is going to be a third-person shooter game which is been designed on alien planet. Outriders (players) will have a mutual objective of tracing out the ominous signal. This mission can be completed alone or with the 3 other players. Respective developers told, there will be unconventional guns, we will be able to customize our rider and also create him by our own. Game trailer also showcased the ability of rider to do some sort of magic. Not much detail is known so far but it is presented by so much gravitas by its creators, it offers a wealth of experience the shooter genre.
Release Date: September, 2020
Developers: People can fly.
Modes: Single Player, Multi-player.
Producer: Brian Fargo.
Genre: Shooter Game.
Publishers: Square Enix.
PS4 – Outriders Trailer (E3 2019)
7) Watch Dog: Legion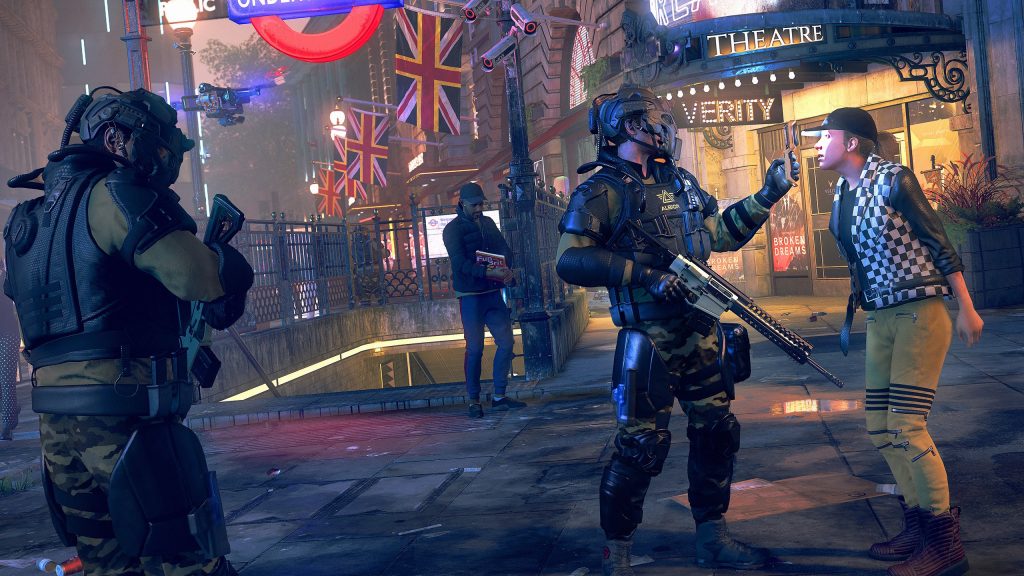 Ubisoft is definitely pulling out all the stops as they are expanding on the idea of open-world, by eliminating all NPC's. Watch dog legion lets players take on absolutely anyone who chooses to take part in the rising revolution, anyone can hack the planet even the grandmother. This game is full of technological innovations and ensures the variety in terms of experience and gameplay. The story of game basically emphases on the struggles of the hacker group of London branch in contending the authoritarian administration that has controlled over UK. When the character is recruited into the player's rosters, they have 3 categories: hackers, combat, stealth. Each class has its own features and skill.one may have more skills with drone, other may be an adrenaline junkie. All the characters can be customized with various feature like clothing, weapons skins etc.
Release Date: 2020
Developers: Ubisoft Toronto
Genre: Action adventure
Mode: Single/Multiplayer Platform, has Third-person Gameplay.
Director(s): Clint Hocking.
Publishers: Ubisoft.
Watch Dogs: LEGION – 40 Minutes Gameplay Demo (E3 2019) @ 1080p
8) Ghost of Tsushima
This upcoming PS4 exclusive game from a sucker punch is a scene stealer. Ghost of Tsushima is put in the sandals of the titular islands Last samurai, desperately fighting against the Mongol Invasion in 1274. The atmosphere of its trailer was the most captivating part of the presentation. It has third person gameplay. Player will ride the horse to move to different locations and parts of the world. And for their ease the feature of grapping hook will be accessible to reach the areas which are difficult to reach. Weapon named katana will be available to fight with enemy. Using stealth players can attack enemy silently.
Release Date: 2020
Developers: Sucker punch production.
Modes: Single Player.
Director(s): Nate fox
Genre: Action-adventure, Stealth.
Designer: Sony interactive productions
GHOST OF TSUSHIMA – Gameplay Demo Walkthrough
9) Dying Light 2
Open world zombie game is back with more updates and advancement. Games story tells, it's been 15 years humanity lost to virus, a young survivor who adapted to the infection uses new found abilities to take advantage of the massive hoard of the undead. Game focuses on the stylish traversal and first person combat remained as its core gameplay. You can move seamlessly from one place to another place with ease unlike the previous title. New features like grapping hook, paragliding, climbing ledges, leaping of the edges, sliding and map is 4 times bigger than the previous version.
Release Date: 2020
Developers: Techland
Modes: Single Player Platform, Third-person Gameplay.
Director(s): Adrian Ciszewski
Designer: Tymon Smektała
Publishers: Techland Publishing.
DYING LIGHT 2 FULL GAMEPLAY PREMIERE (Walkthrough Gameplay)
10) The Last of US Part II
This sequel is going to take us to the shoes of a hardened and mature Ellie with her own ways of survival, escaped from the dangers of Power-Hungry humans and mysterious clickers in a post-apocalyptic with more verticality of your disposal using Ellie is far from Joel's movement in the original. This sequel will give us more freedom to stealth and action. There will be more offhand weapons and firearms and game will make sure the use of stealth for defending against the cannibalistic creature and aggressive humans which are infected by a mutated strain of fungus called Cordyceps. It will be played in the third person perspective. This game is also nominated for the golden joystick award.
Release Date: 29 May, 2020
Developers: Naughty Dog
Modes: Single Player.
Director(s): Anthony Newman, Kurt Margenau, Neil Druckmann.
Designer: Emilia Schatz, Richard Cambier.
Genre: Survival Horror, Action role Playing Game.
Publishers: Sony Interactive Entertainment.
The Last of Us Part II – E3 2018 Gameplay Reveal Trailer | PS4
11) Little Nightmares 2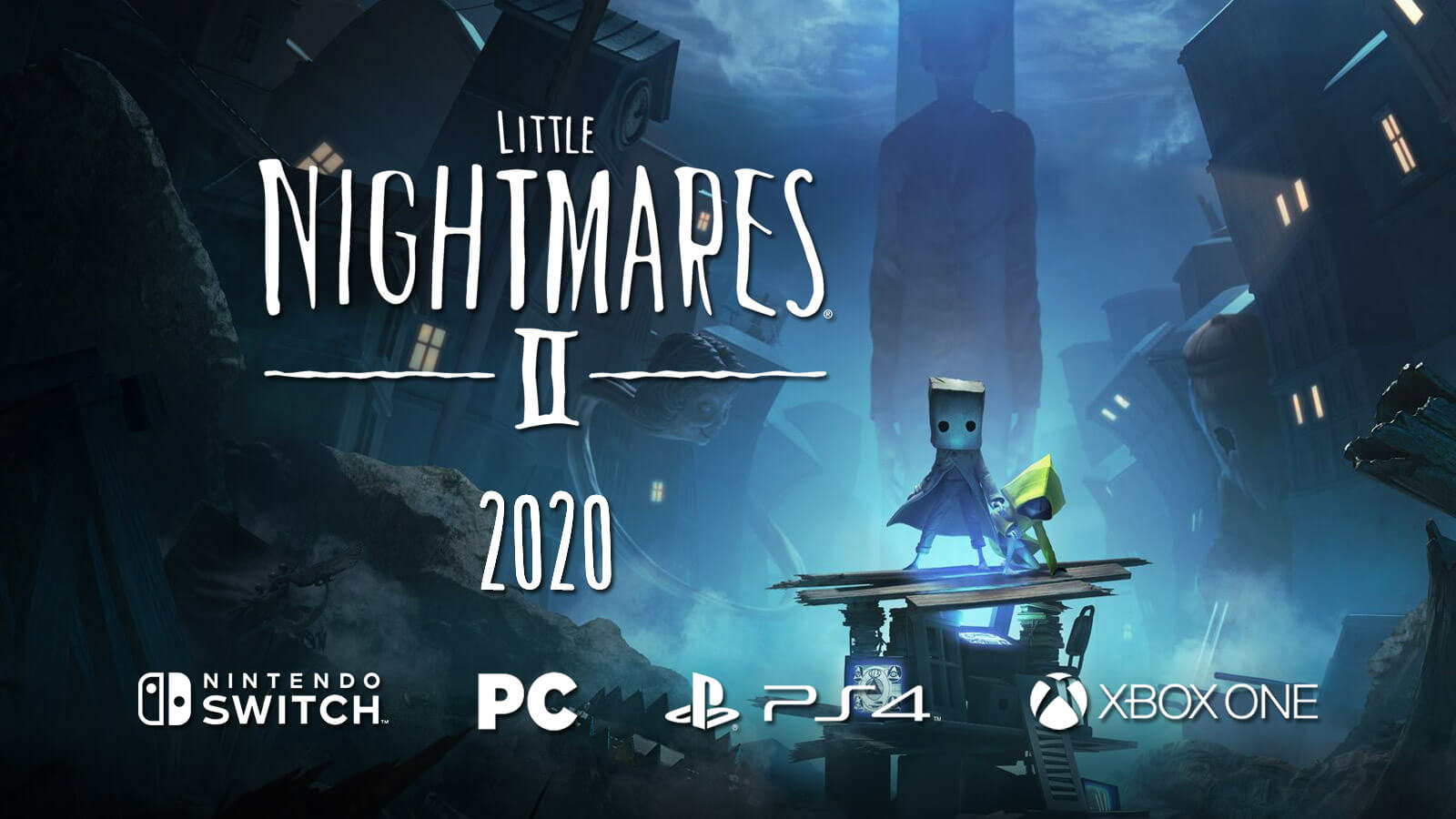 This is puzzle platform horror adventure game. We have character named 'Six' as seen in the previous sequel; she is a computer controlled character. In the opening scene of the trailer of little nightmare 2 it is been seen that six is washed up on the shore, but the trailer shows a new main protagonist character named 'Mono'. They will aim to escape the world that is rotten from inside, and to intrude the signal tower. There is a Hunter living in the forest that wears the mask and has a gun. Residents are hypnotized by the TV. Another character is sadistic teacher, second person in charge. Game will be featured as combat and new weapons will be available. This will be single player game, while mono and six trying to stop signal tower.
Release Date: 2020
Developers: Tarsier Studios.
Modes: Single Player.
Designer: Dave Mervik.
Genre: Survival Horror, Puzzle Platform Game.
Publishers: Bandai Namco Entertainment.
LITTLE NIGHTMARES 2 Gameplay Trailer | Details – Analysis – Theories
12) Wasteland 3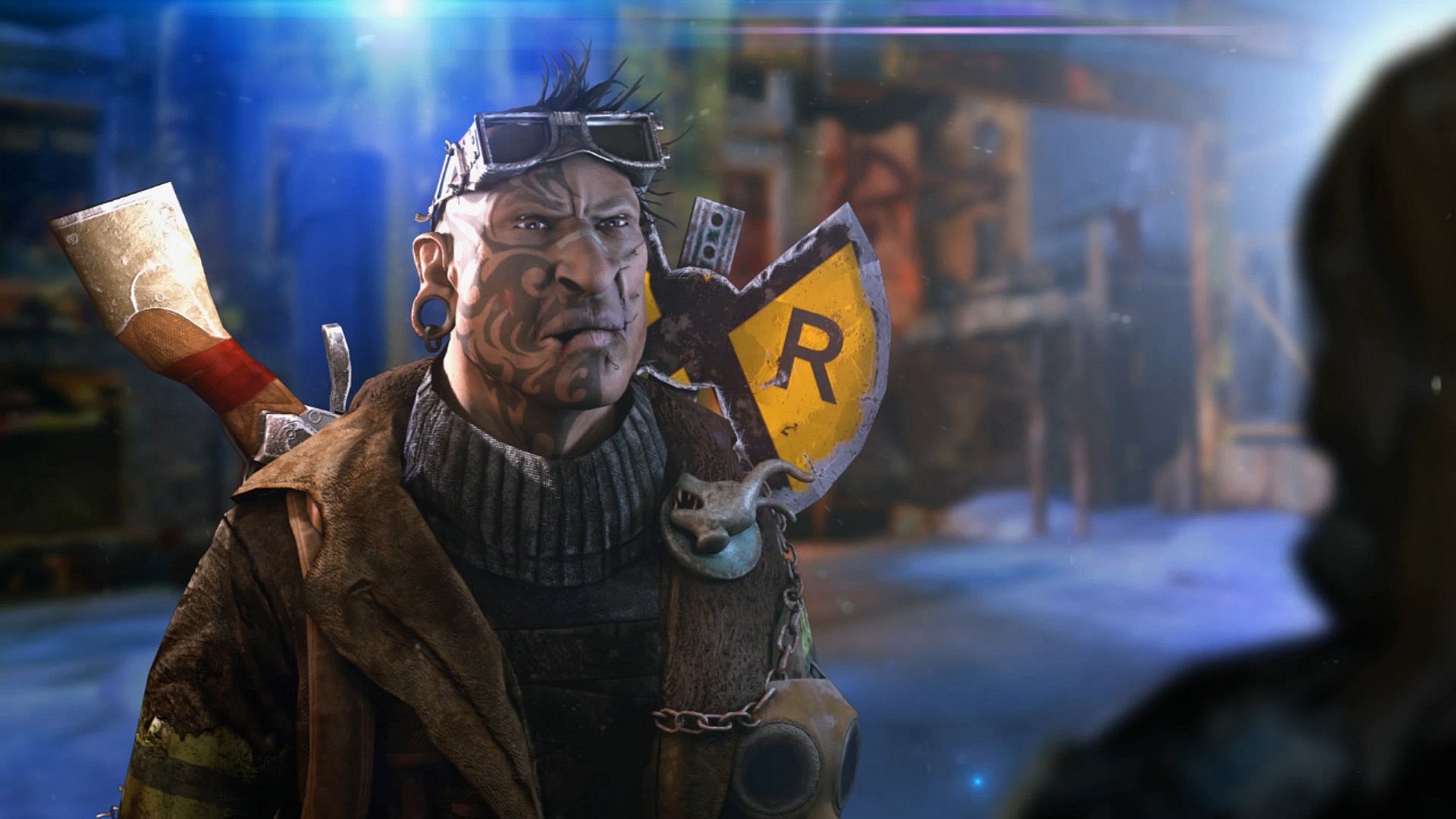 The icy hell of Post-apocalyptic Colorado isn't as friendly as it was before in this much awaited installments of the wasteland series. The part based RPG is stepping up their game with the synchronous multiplayer solid single player experience strategic turn-based gameplay. The game will be role playing squad based having turned based combat and there will be unique encounter design. Player will play as the last survival of the ranger squad (Team November). There is going to be a new dialog system having full voiced opportunity. We can play solo meanwhile we can join up as a team to complete startling missions.
Release Date: 19 May, 2020
Developers: InXile Entertainment.
Modes: Single Player, Multi-player.
Producer: Brian Fargo.
Genre: Role Playing Game.
Publishers: Deep Silver.
Wasteland 3 Alpha – Combat Gameplay – First Look at the Game!
13) Resident Evil 3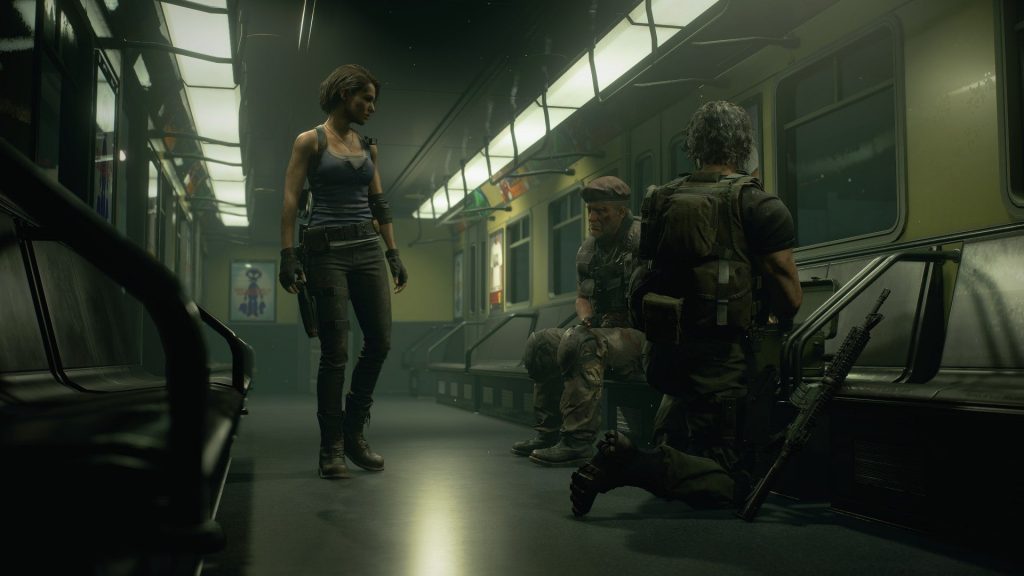 Resident Evil 3 is going to be a survival horror game, developed by the Capcom. The main character of the game is Jill Valentine; she is one of the sole survivors from the mansion incident from the first incident. Actually an outbreak happens in the Raccoon city, due to T-Virus during the Zombie Apocalypse. Another core character of the game is Nemesis, he was better known for pursuer in the previous prequel, this intelligent bioweapon act as tyrant and has many ways to track own and hunt the Jill. It's an online multiplayer game, there will asymmetrical battle between the one mastermind and four survivors. These survivors will go through some difficult obstacle laid down by mastermind and will attempt to escape through it.
Release Date: 3rd April, 2020
Developers: Capcom
Modes: Single Player, Multi-player
Producers: Peter Fabiano, Masachika Kawata
Genre: Survival Horror Game.
Publishers: Capcom.
RESIDENT EVIL 3 NEMESIS REMAKE TRAILER & GAMEPLAY REACTION
14) Tales of Arise
For a first time in a long time arise takes u into the whole new world torn apart by the ideologies still embracing that fantasy charm play as two characters with the same goal of uniting their divided worlds of the medieval world of Dahna and the advanced world of Rena. This latest tales title offers a fresh cast of characters that as a memorable as any other tales games out there. There are improvements in the linear motion battle system, which also give him edge. Different play movements and actions will be introduced and improved. The models of many characters will be upgraded as well. Like the previous series titles named Tales of Berseria, Tales of Phantasia, Tales of Zesteria, and the anime orders will be created by Ufotable. It is Single Player Platform, has Third-person Gameplay.
Release Date: 2020
Developers: Double Fine
Genre: Action role playing
Director(s): Tim schafer
Designer: Zak MacCheldon.
Publishers: Xbox game studios
Tales of Arise | E3 Announcement Trailer | PS4